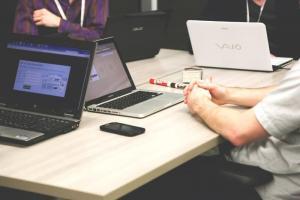 March 7, 2016
In our consulting and project management experience, we have found that projects derail due to five common issues. If you recognize warning signs of these problems on your project, it's time to take steps to fix the problems. Once action steps have been taken, preventive measures can be employed to keep the problems from returning.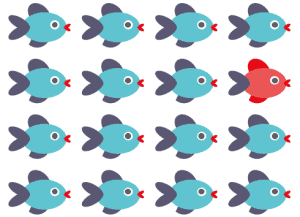 March 1, 2016
What is the difference between being a boss and being a leader? Bosses become self-absorbed, thinking only about what they must do to see results. On the other hand, leaders look outward to uplift the team to greater levels of success! Why is it important to be a leader instead of a boss? As the common saying goes, "People don't leave companies – people leave managers." As a leader, people will have the desire to follow your lead. As a boss, people will react to you. They might even push against you. As you can see, there is a big difference in being a boss verses being a leader.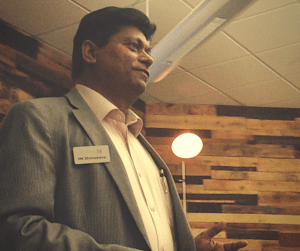 February 23, 2016
This post is the first in a Q&A series with RefineM's CEO and founder, NK Shrivastava. With over 25 years of experience in project management, NK has a lot of wisdom and experience to share. Throughout this series, we will ask NK about his experiences in project management and agile to discover and share what he has learned. In this post, we've asked NK to share his experiences from the beginning of his career in project management to now. We hope that you will be able to learn more about NK and how his career has helped shape him into a project management consultant and the CEO of his own company. We hope you will enjoy our first Q&A interview with NK, "Beginnings in Project Management."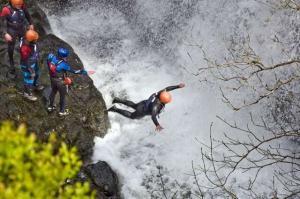 February 15, 2016
Many organizations start implementing agile on a small scale, with one team or department, and expand from there. When organizations starting agile have traditionally used traditional or waterfall approaches before, they face the challenge of integrating agile and waterfall and determining what projects work best for each approach. In this post, we will talk about the challenges of integrating agile and waterfall and explain a model for how the two can integrate, even on large and complex projects.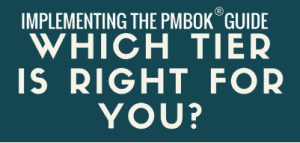 February 9, 2016
You're probably familiar with how complex the processes are in the Project Management Body of Knowledge (PMBOK® Guide), or else you wouldn't be reading this post. With years of experience, we've learned that not every project needs the full PMBOK® Guide.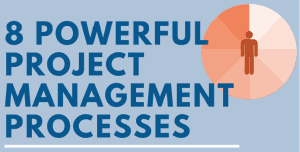 January 26, 2016
Project managers are frequently asked to do more with less; in less time and with fewer resources. We've explored this issue and have come up with a solution. Through a series of eight blog posts, we present to you the "Eight Powerful Project Management Processes." By following these eight essential processes, you will be able to get more done with less time and fewer resources. In this blog post, we present an infographic for an overview of all the eight powerful project management processes.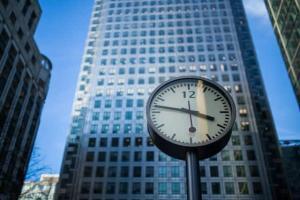 December 14, 2015
Managing the schedule is a critical function of project managers. Most stakeholders want to know when they can expect value to be delivered from a project. If project managers do not have tight control of the schedule management process, they cannot relay this valuable information and are at greater risk of schedule slippage, delays, and project failure.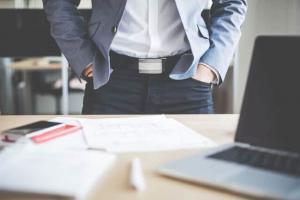 December 7, 2015
Project management offices (PMOs) can provide numerous benefits to any organization. They support project managers and provide consistency to their practices through templates and guidance, helping establish stronger governance. PMOs also provide greater visibility to project management across the organization, help align projects to strategic goals, and allocate project management resources to achieve efficient value delivery. If a PMO's leadership cannot realize these benefits and demonstrate the PMO's value, the PMO will struggle and may be disbanded.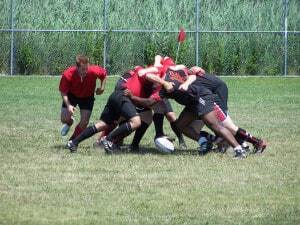 November 15, 2015
Imagine your agile team is lost in the woods and looking for the way out. It's important to know that one team member caught fish for everyone, while another pitched tents, and two others explored the surroundings. However, if the team still doesn't know the way out of the woods, then they are still lost. If this situation sounds like your daily Scrum, you may benefit from some methods to help focus this critical ceremony.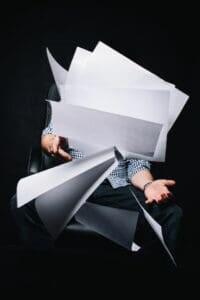 November 6, 2015
Your people are the core of your business. If they are stretched to their limits, your organization may face multiple issues, including lower morale, project delays, cost overruns, and high turnover. Recognizing the following five signs of staff overload can help you ease the burden on your staff. You could also try mentoring software to help you with your HR responsibilities. Easing their burden not only empowers them to deliver projects successfully but also to use their creativity to develop better solutions that meet or exceed stakeholders' expectations.
PMI, PMP, CAPM, PMI-ACP, PMI-RMP, and PMBOK are all registered marks of the Project Management Institute, Inc.