Being a Boss Vs. Being a Leader
March 1, 2016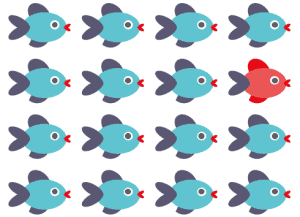 What is the difference between being a boss and being a leader? Bosses become self-absorbed, thinking only about what they must do to see results. On the other hand, leaders look outward to uplift the team to greater levels of success! Why is it important to be a leader instead of a boss? As the common saying goes, "People don't leave companies – people leave managers." As a leader, people will have the desire to follow your lead. As a boss, people will react to you. They might even push against you. As you can see, there is a big difference in being a boss verses being a leader.
When valued employees are thrust into the role of leadership (or authority) for the first time, there is a learning curve all first-time managers must go through.
Here are some of the struggles first-time managers face when they are in this "learning curve":
Figuring out how to be the person in authority, instead of a coworker.
Getting to truly know much authority you have.
Learning how to use your authority in a highly effective way.
It is not impossible to get over this learning curve. You can do it. It helps to have help.
If you'd like to learn more leadership topics, get in touch with us at Contact@RefineM.com.