5 Common Project Management Issues: How to Recognize and Overcome
March 7, 2016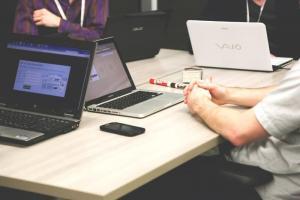 In our consulting and project management experience, we have found that projects derail due to five common issues. If you recognize warning signs of these problems on your project, it's time to take steps to fix the problems. Once action steps have been taken, preventive measures can be employed to keep the problems from returning.
Scope Creep

How to recognize: Scope creep occurs when approved requirements undergo changes without the changes being approved. Changes due to additional features are often called "gold plating." Changes due to new requirements or modifications to existing requirements typically result from inadequate requirements gathering during planning. Whatever form unauthorized changes take, they can put successful project delivery in jeopardy.
How to overcome: Apply the 100 percent rule to the work breakdown structure (WBS) by making sure that work at the highest and lowest levels both equal 100 percent. This step ensures that the WBS is inclusive of all approved project work. Second, obtain approval for detailed requirements and make sure the project team and stakeholders have a common understanding of scope. Moving forward, institute a more stringent and formal change process to be applied whenever a change request is made.

Time and/or cost overruns

How to recognize: Overruns are present whenever a project is delayed from its original timeline or is exceeding its original budget. Overruns could be minor (less than 10%) or major (perhaps 200%). Large overruns, as well as consistent overruns, can both signal major problems.
How to overcome: If the project is near completion, overruns may have to be accepted. For future projects, overcoming this problem requires improvement of estimation and planning processes. Estimates need to be inclusive of all project work in order to be accurate. They also need to allow for planned or unplanned absences. If a significant portion of project work is remaining, use the above step to re-estimate and re-plan the remaining portion of the project.

Too many surprises

How to recognize: Few, if any, projects will ever go fully as planned, but when too many surprises start threatening project performance, stakeholders will get nervous and the project team's morale will likely decline. Some surprises, such as key resources leaving the project suddenly, are unavoidable—they may still be predictable based on team member's engagement—but unexpected or too many defects found in deliverables or stakeholders missed in identification are preventable surprises.
How to overcome: Perform thorough stakeholder analysis to identify and include all stakeholders. Perform thorough risk analysis to identify all risks. Keep everyone informed through regular performance reports so that people are not surprised when things come up.

Things falling through cracks

How to recognize: While surprises often result from failures in planning, especially with stakeholder and risk management, things falling through cracks are more often a result of failures in execution, especially in performance reporting and communication. These "Oh, no!" moments occur when tasks are assigned but not followed up on, or performance reporting fails to identify gaps in execution.
How to overcome: Have a solid communication plan, and ensure that it is followed. Make sure all activities are assigned to a team member and that all team members understand their assignments. Tasks need to be tracked to closure in performance reports, including vendor tasks, which should be tracked using an agreed-upon vendor management process. A third party risk management solution might be put into place in order to mitigate any potential risks posed by your vendor and their engagements.

Critical or "show-stopper" issues reported by customer

How to recognize: Customers report critical defects in the deliverables and project work cannot continue until these are fixed. Critical issues are usually the result of inadequate quality control. When too many critical issues are present, customer dissatisfaction, as well as delays and cost overruns, can threaten successful project delivery.
How to overcome: Have an adequate quality plan in place. Make sure testing is performed on every aspect of the deliverable before the deliverable is shipped to the customer. Have somebody approve the deliverable before it goes out. If you are currently facing this problem, then you should focus on fixing the "show stoppers" as quickly as possible and immediately put a process in place so they are not repeated.
If you are having one of more of these problems on your project, you are not alone. Many projects fail due to these problems, even with experienced project managers in place. The first step in turning things around is to recognize the warning signs. With recognition of the danger signs, project managers can then take appropriate preventive measures to steer the project back to safe waters.