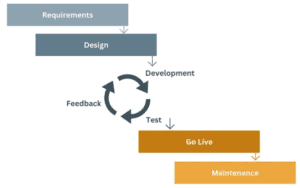 September 6, 2023
There are few organizations that implement pure Agile. Most organizations use some form of hybrid approach; this could be any mix of Waterfall and Agile. Due to the varying needs of projects and teams, there are several ways to effectively implement hybrid practices. One example is something like this: A waterfall approach for requirements and design followed by an iterative cycle for development and testing, and back to waterfall for closing the project. Continue reading→
August 25, 2023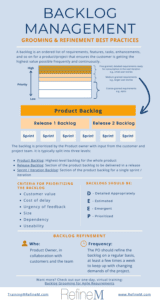 August 7, 2023
First things first, what is a backlog? The backlog is an ordered list of requirements, features, tasks, enhancements, and so on for a product/project that ensures the customer is getting the highest value possible frequently and continuously. The backlog is prioritized by the Product owner with input from the customer and project team. It is typically split into three levels: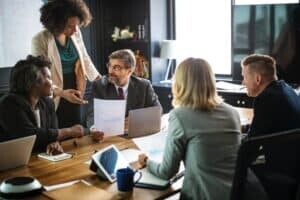 June 11, 2019
We believe Agile can significantly improve a team's capability to deliver tangible outcomes quickly. In fact, because we are so committed to developing Agile capabilities—and to accelerating business outcomes—we are pleased to offer our clients new Outcomes-based pricing as part of our Agile Transformation practice.
April 28, 2019
Scott Barrows had growing pains. The COO of Multi-Craft Contractors (MCC) saw the potential for growth but knew he needed to sharpen MCC's edge in the highly competitive industrial construction landscape. To pull ahead of the competition, Barrows sought out RefineM's help to build consistent processes and get 11 divisions of his company on the same page.
PMI, PMP, CAPM, PMI-ACP, PMI-RMP, and PMBOK are all registered marks of the Project Management Institute, Inc.