RefineM Software Services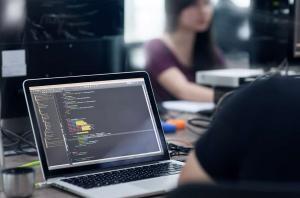 If you have a software project but don't have the resources and skills to complete it, utilize the software services at RefineM. Our comprehensive services ensure your project is executed efficiently and time to market is greatly reduced. RefineM goes above and beyond by listening carefully to your goals and developing a detailed plan that meets your unique needs. Using Agile/Scrum processes, we do more than meet your expectations – we exceed them.
What We Offer
We are an experienced team of software architects, project managers, Scrum masters, database developers, UI developers, software QA/testers, copywriters, and designers. All of our software service staff has intimate knowledge and expertise utilizing the latest software development processes, allowing us to execute projects smoothly. We can take the complete responsibility of managing and delivering your software project.
Data Services
Our data management services ensure your data issues are solved in an efficient and effective manner. Whether you need data conversion, migration, mapping, cleanup, or analytics, we have you covered. We have experience solving problems for both relational and nonrelational databases. Additionally, we can consolidate data pulled from various systems in your organization into a data mart or warehouse. By developing specialized processes, we can solve your data management problems.
Web Development
We also specialize in website development. Our comprehensive web services include website strategy, design, development, and copywriting. If your business or nonprofit needs a new website or needs to improve your current website, we can build a solution for you. We also are able to integrate third-party systems to make your website as seamless as possible. This includes services such as e-commerce platforms and turning traffic into conversions. If you need just maintenance, support, and optimization, we can take care of that too.
Mainframe Programming
We can migrate or maintain your legacy systems for you. Using our extensive expertise and knowledge of legacy systems, we can integrate your current system into the newest technologies or we can build additional mainframe and infrastructure to accommodate your current system.
How We Work for You
We know each client has unique needs. That's why, at RefineM, we make sure to get a comprehensive understanding of their issues and develop the perfect solution. This flexibility means we can help you whether you have a small resource gap issue or need a full range of services. We develop relationships ranging from retainer to fixed cost, time and material (T&M) – or a combination of the two – based around your project needs and your preferred working model.
Our Software Development Methodology
At RefineM, we use time-tested and highly-efficient software development methodology based on Agile or Waterfall or a combination as needed for the project. Our software development processes are simple, transparent and highly effective to ensure we deliver top quality software at a rapid pace and reasonable price.
Contact RefineM Software Services Today
At RefineM, we pride ourselves in our ability to add continuous value to your company and reduce your time to market for your projects. We are a leading project management firm in the industry. For more information contact us today or view our website.