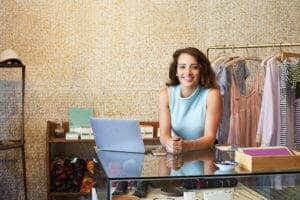 October 13, 2017
While popular opinion may suggest that project management is only applicable to large businesses with big budgets, this is nothing more than an opinion and couldn't be further from the truth. Project management can transform the way a small business functions, and as a result, improve and expand the business as a whole.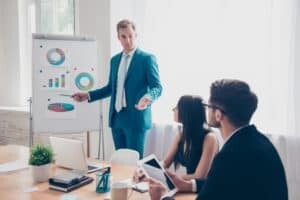 September 28, 2017
Project timelines are important to project management because they allow team members the opportunity to organize and visualize the scope of a given project. They allow for the team as a whole to set goals which will be completed at the end of each phase of a project, and they also set in place important time for retrospectives and project reflections.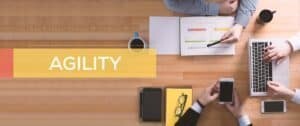 September 26, 2017
There are many ways to begin learning about implementing an Agile transformation for your organization. Some companies choose to read books on the practice. There are resources on the internet which explain the practice, too, although these are not always reliable and may only contribute to a cursory awareness of Agile transformation practices. Both of these options can produce results, but they are likely to be inconsistent.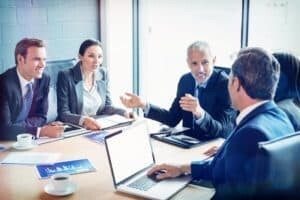 September 21, 2017
Retrospectives are – just as they sound – opportunities for team members to reflect on their work for a given project or sprint within a larger project. They provide the team a necessary moment to collaborate and consider adjustments to the work that lies ahead of them. In sum, they are valuable because they allow for revision along the way toward a greater project goal.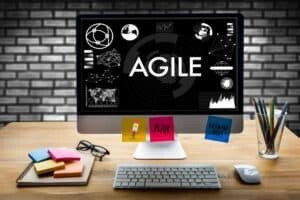 September 19, 2017
The practices of traditional organizations have a way of becoming stagnant over time. Team members become set in their roles, and their relationships to other members begin to rigidify. Communication may become limited, and overall morale and productivity may either stall or begin to decline.
Organizations that follow an Agile model are able to resist this slow ossification of their practices over time by remaining perpetually adaptable and self-organizing. If the above sounds like something your company or organization may be facing, then perhaps it's time to consider an Agile transformation. For information on how to sell your organization on the myriad benefits of Agile transformation, read on.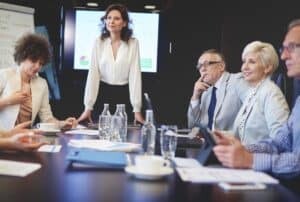 September 14, 2017
Effective project management significantly depends on the qualities of the project leaders. There are several qualities a project leader must have in order to obtain optimal project success and team growth.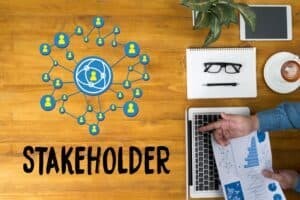 September 12, 2017
In order to successfully manage a project, there are many factors to consider and processes to follow. Unfortunately, project failure is very common and can result from a number of different factors. However, one of the biggest contributors to project failure is neglecting to engage with important stakeholders throughout every stage of the project.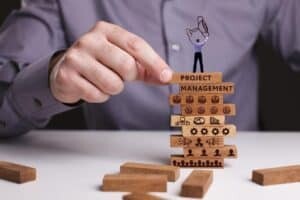 September 7, 2017
All too often, projects are mismanaged and mistakes are made, leading to the one thing you are trying to avoid – project failure. The first thing you must understand as a project manager is that mistakes happen and are often times unavoidable. This is because every project is different and every project has outlying factors that can affect the success of your project. Although mistakes are bound to happen, there are a few common project management mistakes that you can avoid.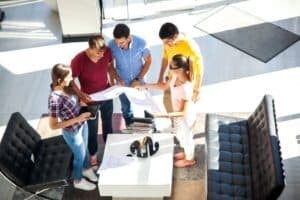 September 5, 2017
Have you ever sat through a meeting and left feeling like it was counterproductive and valueless? This scenario happens frequently in the workplace and leads to an overall decrease in your team's production and advancement. So, how do you have a valuable, productive meeting that gets the most out of everyone's time? One answer is to use the Agile practice of a Daily Standup. Continue reading below to discover how to successfully utilize Daily Standups.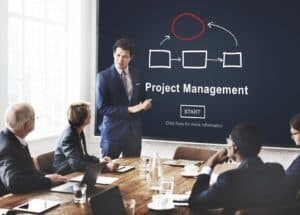 August 31, 2017
At RefineM, we want our clients to understand the basic project management training process and how it benefits your company. The basic project management training process has five phases that are used across all industries: initiation, planning, execution, monitoring and controlling, and closing. Here, we've outlined the five phases of the project management process and how they can benefit your company.
PMI, PMP, CAPM, PMI-ACP, PMI-RMP, and PMBOK are all registered marks of the Project Management Institute, Inc.