10 Factors to Consider When Selecting a Project Management Professional (PMP)® Exam Prep Course
March 24, 2016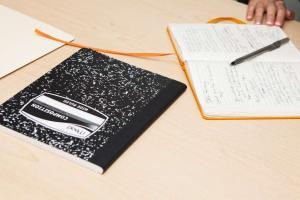 Are you ready to take your Project Management Professional (PMP)® certification exam? Are you sure? The PMP exam is a difficult test, and even highly skilled and experienced project managers can struggle with it. A prep course or boot camp can give you the edge you need, but finding the best course for you can be a project in itself. How can you ensure you're selecting the best company, course, and instructor to get the best value for your money? In this post, we present ten factors you should consider before selecting a vendor for your PMP Exam prep training.
Course outline/agenda. Any prospective vendor should provide a detailed, day-by-day agenda describing what they will cover and how they plan to cover it. Make sure they cover the introductory chapters of A Guide to the Project Management Body of Knowledge (PMBOK® Guide) as well as the ten knowledge areas and the PMI® Professional and Social Responsibility guidelines. If a vendor cannot provide an agenda, that is a red flag because you won't know what they intend to cover.
Instructor credentials. It is important to pay attention to who is going to teach the course. You should ask these questions to ensure you are getting a good instructor. Is the instructor a full-time employee or a contract employee? Is he or she PMP-certified? How much experience does he or she have in leading projects and teaching PMP exam prep classes? Several companies hire contracted trainers and may not be able to assure quality training. One way to find out more about the instructor is to look at his or her LinkedIn page. The instructor's profile can yield valuable insights about recent training activity, reviews, and other information that may not otherwise be available. Many companies use multiple instructors, so you should ask for the names and profiles of the instructors that are likely to teach the class.
Testimonials. Testimonials from previous students can be a powerful indicator of who to select. Ask the vendor for testimonials, not only to get an idea of their reputation and the effectiveness of their courses in general, but also to get an idea about their PMP exam prep class and the instructors who teach it. In addition to what the company provides, see if you can reach out to colleagues who have taken exam prep courses and find out who they recommend—or do not recommend—and why.
Lecture vs. hands-on. How much time is allotted to lecture time versus Q&A/practice test time? For the PMP exam, you need to go beyond the PMBOK® Guide and draw from project management experience to find the best answer to a question. Knowing the distribution of lecture versus interactive/practice time will help you get an idea of whether the course is based solely on the PMBOK® Guide or if it goes beyond it.
Training materials. What training material does the vendor provide? Will you receive books, copies of presentation material, handouts, or anything else to help you prepare for the exam?
Practice Exams. Practicing and simulating the conditions of the exam are necessary steps in building confidence. How many practice exams will you take during this course? How long is each one? Do they simulate the conditions of the exam? Does the vendor provide a subscription to an online practice exam simulator? If so, what is its quality? How long does the access last?
Overall experience of the course. Preparing for the PMP Exam is stressful, but your prep course doesn't have to be. Are any meals provided, like breakfast or lunch? Does the venue have everything needed to deliver a seamless experience, with few, if any, technical difficulties or discomforts? (If your course is delivered online, this point is particularly important.) Is parking provided? The fewer outside stressors you have, the better you can concentrate on the goal of the course, which is to pass your exam.
Post-Training Support. Does the instructor make him/herself available by email or over the phone for any questions you might have? What other post-training support options are available to you? For more guidance on preparing for the exam, read our post, Eleven Tips for Passing the PMP® exam.
Application Support. What kind of support does the vendor offer to help candidates complete their applications? While it is ultimately a candidate's responsibility to complete the application, instructors can provide valuable guidance in preparing the application, which is a project in itself. If an instructor has gone through the application process before, he or she is likely to have valuable insights to offer about how to prepare and fill the application.
Pass Guarantees. First, be careful with these. A pass guarantee does not mean "take this course and you will pass your exam," since no instructor can make that kind of promise. Pass guarantees are more often some kind of compensation for attendees who fail their first exam attempt. What this may look like is a free or discounted fee for the next course offering, help with paying re-certification fees, or even one-on-one coaching/mentoring to help attendees regroup and plan for success the second time around. If you're struggling to determine a realistic timeline for passing the exam, take a look at our blog post on a Realistic Timeline for Passing the PMP® Exam.
To make a wise choice of training vendor, your search needs to include several levels. At the company level, what is their reputation like, what kinds of instructors do they use, and where are they located? At the instructor level, you need to know the instructor's credentials and experience. Finally, at the class level, you need to know the structure of the class, how it is taught, and what you will get for your training dollars. By taking a close look at the ten factors outlined in this article, you can make an informed decision and get the most out of your time and money.
At RefineM, we offer PMP® Exam Prep courses where we excel in all 10 of these factors. Contact us if you'd like us to deliver this training at your company or city.
What do you find most important in a PMP® Exam Prep course? Please let us know in the comments.
PMI, PMP, and PMBOK are registered marks of the Project Management Institute, Inc.