Changing Careers: Business Analyst to Project Manager
May 16, 2016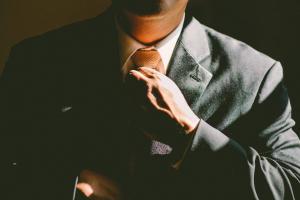 The business analyst (BA) and the project manager (PM) each fill critical roles on projects. Business analysts lead requirements gathering, solutions generation, and communication with business users, while project managers lead the project from initiation and planning to executing, monitoring and controlling, and closing. While the roles and responsibilities of each title may vary between companies, there is often overlap between the business analyst and project manager roles. With these factors at play, how can a business analyst transition effectively to a project manager role?
Business Analyst versus Project Manager
Because the roles of a business analyst (BA) and project manager (PM) can vary widely from company to company, it is difficult to know exactly what to expect from each role. In general, though, there are some agreed-upon areas over which each role exerts influence. The business analyst may be expected to perform any of the following activities as described by PMI's practice guide, Business Analysis for Practitioners:
Identify business needs or problems facing the business
Identify and evaluate possible solutions
Gather requirements from stakeholders
Facilitate successful implementation of the solution
In addition to these activities, the business analyst may be expected to display a diverse array of skills and competencies, including:
Analytical skills
Business and industry knowledge
Communication skills
Influencing skills
Organizational skills
Problem solving skills
Many more are included in the practice guide, but we highlight these six to show that the required skills and competencies for business analysts overlap heavily with project managers. Project managers are commonly expected to display analytical skills in order to break down problems into their root causes and find solutions. They benefit from business and industry knowledge when leading projects in specific fields. Communication is a large part of a project manager's job, as is organizing and problem-solving. Finally, a common phrase found in project management competencies is "influencing without authority," which business analysts must also be able to do. Other areas where the business analyst and project manager roles overlap are in stakeholder management and communications management. Both the business analyst and project manager need to manage stakeholder expectations and communicate effectively in order to drive a project to success.
The greatest contrast between these roles is their respective domains of expertise . The business analyst is concerned primarily with business and strategy. Projects are evaluated based on their impact on business goals and whether they can solve business problems and meet key strategic objectives. While both the business analyst and project manager will engage in benefits realization to some degree, a business analyst is more likely to own this process. In contrast, the project manager's chief concerns are the project plans and outcomes. Project managers will lead planning and performance reporting efforts. Project managers may take input from business analysts in planning, reporting, and change control, but they drive successful project delivery. They should also ensure that all documentation for their projects is secure and systematically organized. To find templates for this documentation, visit our Templates page.
Transitioning from a BA to a PM
There are 3 steps a business analyst can take to transition to a project management role:
1. Get experience working with change control
Change control touches each of the key parts of the project management triple constraint. It has to do with managing and controlling the scope of the project through an evaluation of the impact of changes. In order to effectively evaluate this impact, cost and schedule implications need to be worked out, giving business analysts experience in working with cost and time management. The change control process also serves as feedback on the quality of requirements gathered. If there are a lot of changes, it could be that a key stakeholder was missed or the requirements gathering process needs other improvements. By spending time working with change control on a project, business analysts can get a glimpse of what it is like to be a project manager.
2. Understand how business analysts and project managers can differentiate.
As we have described previously, there is a significant overlap in the business analyst and project manager roles, and this overlap may be even greater depending on the organizational context. For example, both business analysts and project managers may be involved in stakeholder management at different points in the project. While a project manager needs to consider all stakeholders in the project, the business analyst may be more tightly focused on stakeholders that are part of requirements gathering. In addition, a project manager's communication during a project is more likely to focus on work completed, risks, and issues, whereas a business analyst's communication is more likely to focus on validating deliverables and whether the deliverables are meeting business goals.
3. Learn and grow as a project manager.
Business analysts are in an excellent position to become project managers. They commonly work with projects from beginning to end, and therefore are likely to have a solid grasp of what project management entails. They are particularly skilled in constructing and managing scope, one of the parts of the triple constraint.
With this foundation in place, business analysts can accelerate their learning to become project managers. Business analysts are likely to have an easier time absorbing the principles described in the Guide to the Project Management Body of Knowledge (PMBOK® Guide) which will help them earn certifications. Business analysts can go for an entry-level certification such as the Certified Associate in Project Management (CAPM)® and then gain experience as a project coordinator or junior project manager to go for the Project Management Professional (PMP)® later.
Because of the ways in which the business analyst and project manager roles work together and separately, having experience as a business analyst can be a springboard to a successful project management career. By participating in change management, understanding similarities and differences between the two roles, and picking up project management knowledge, business analysts can gain valuable knowledge and experience in project management. With this knowledge and experience, business analysts can make a successful transition to project management.
If you're a business analyst seeking to become a project manager, let us help! We have several resources to equip you for the transition:
Our Public Trainings — we recommend Leadership Skills for Project Managers and PMP Exam Prep
Our PMP Test Simulator — for those who are ready to certify as project management professionals
Our Knowledge Base — includes articles and templates to help BA's in the project management career path
PMP, CAPM and PMBOK are registered marks of the Project Management Institute, Inc.