Are You Ready to Take the Project Management Professional (PMP)® Exam?
November 2, 2020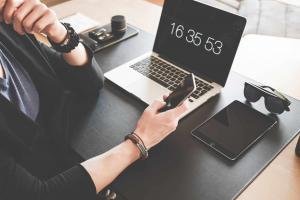 Earning the Project Management Professional (PMP)® is a prestigious achievement for project managers. A PMP-certified project manager has demonstrated the experience and skills necessary to lead project teams on large and complex projects. In addition, a PMP-certified project manager has shown the ability to go through the difficult process of obtaining PMP certification, which usually involves going through a 35-hour boot camp and at least a month of studying and practicing. Despite all the effort required, many candidates do not pass on their first try. What differentiates those who pass on their first try from those who don't? How can you ensure you pass on your first try?
Have you . . .
Taken at least two full-length practice exams from two different sources? We recommend this step for two reasons. One, you need a couple of different scores to get an idea of your overall exam readiness and whether you're above-target, on-target, or below-target on the five process groups. Two, you need experience sitting down for a 200-question test that simulates exam conditions as much as possible.
Scored at least 80-85% on the last two full-length practice exams? This may seem like a high benchmark but we've observed that students who achieve this score almost always pass the exam on their first attempt.
Achieved Target (75-85%) or Above Target (above 85%) scores on every Process Group? Every Knowledge Area? We define these percentages as Target or Above Target based on our experience.
Finished at least two full-length practice exams with at least 30 minutes left? The time kept at the end of your exam is critically important. You need to be able to revisit marked questions, and make sure you have an answer for each question.
Practiced what you will write down on scratch paper as a "brain dump"? If you don't practice this ahead of time, you may not be able to recall all the knowledge when the exam starts.
Practiced taking the test in halves (90 questions in first part and 110 questions in second part)? This format is new to the online test in 2020, so make sure you've practiced it.
Scheduled your exam date and time? If all other items above are met, you should feel confident scheduling your exam. If you're trailing behind in one or more of the above areas, wait to schedule until you've achieved all of the items in this list.

Learn more about our PMP exam prep simulator and how we can help you pass on your first try.