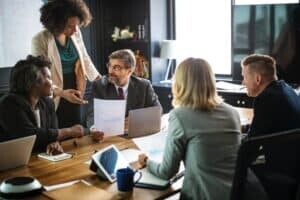 June 19, 2019
We believe Agile can significantly improve a team's capability to deliver tangible outcomes quickly. In fact, because we are so committed to developing Agile capabilities—and to accelerating business outcomes—we are pleased to offer our clients new Outcomes-based pricing as part of our Agile Transformation practice.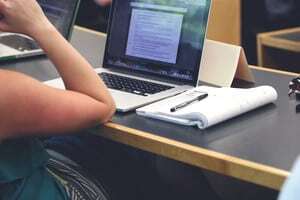 February 20, 2019
In the project management community, a common abbreviation is PDU. Go to any Project Management Institute (PMI)® chapter meeting and you'll hear a lot about PDUs. Research Agile or project management training opportunities on the Web or in your area and you'll find out even more about PDUs. What are they, who needs them, and how can you get them? This post will answer those questions and more.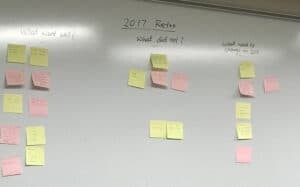 January 25, 2018
Two challenges that project teams often face are capturing and acting on knowledge during a project and continuously improving during a project. How can teams capture learning in a way that enables them to act on lessons learned before it is too late? What tools can teams use to improve now rather than later?

Learning from experience during a project can be one of the most important parts of the project for teams that struggle to continuously improve. On Agile projects, retrospectives typically take place at the end of each sprint and provide teams a means of exploring what went well and what could have gone better. Teams emerge from the retrospective energized and ready to improve on their next sprint.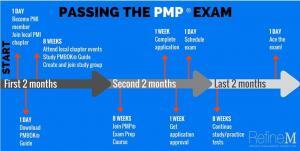 January 18, 2018
Project Management Professional (PMP)® Exam Prep Timeline
One common question for project management practitioners looking to achieve their Project Management Professional (PMP)® certification is, "How much time do I need to get ready?" Many candidates do not pass on their first try because they do not allow themselves enough time to study and develop a plan, so you should set a realistic timeline and follow it closely. Having a realistic timeline will allow you to do what you need to do to prepare, including fully reading and understanding A Guide to the Project Management Body of Knowledge (PMBOK® Guide). Since the exam changes every few years, this timeline can also tell you whether to earn your certification with the old test or wait for the new one.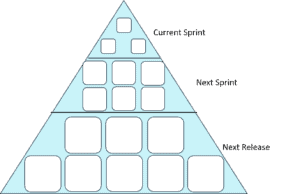 November 21, 2017
Teams in the traditional project management mode (or Waterfall) may be hampered by their structure from fully adopting Agile. Despite this constraint, they can still take advantage of many key Agile practices, just in different ways. Read on to find out how any project team can take advantage of the practice of progressive elaboration to move toward early and continuous delivery of value to the customer, satisfying one of the twelve Agile principles.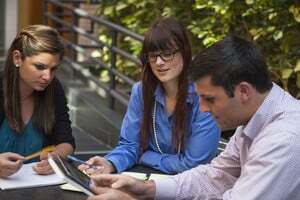 August 3, 2017
Earning the Project Management Professional (PMP)® certification demonstrates experience in project management and the ability to add value to organizations through use of project management skills. One barrier to earning the Project Management Professional (PMP) certification is the difficulty of the exam. Learn more about preparing for the exam through these tips, which range from building your study plan to managing exam day itself.
If you'd like to talk to us about your exam prep after reading these tips, get in touch today.
Continue reading→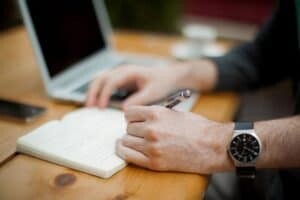 March 24, 2017
On a waterfall project, the bulk of the value is delivered at the end of the project. On an agile project, value is delivered incrementally through iterative cycles with the highest-value items prioritized, increasing customer satisfaction. Backlogs serve as the mechanism for clarifying priority on projects carried out by agile teams, allowing them to put the customer's highest priorities first. How can waterfall teams achieve a similar effect?
February 21, 2017
Many organizations with traditional, or waterfall, teams struggle to transform to Agile. The struggle could happen for many reasons: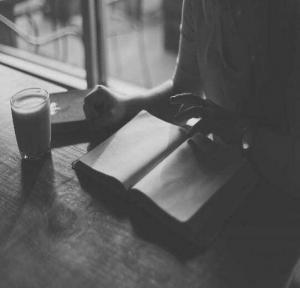 November 29, 2016
Project managers just starting out may wonder how they can continue to build their knowledge and skillsets. Based on our project management reading, we have identified five books to help beginning project managers, as well as those with some degree of experience, establish continuous learning and dedicate themselves to further success.
October 12, 2016
Many high-profile IT projects face their own risks and challenges from conception to the final stages. Perhaps the addition of technology into the mix makes these projects particularly challenging, but if project managers and teams are not careful, all of their hard work could result in a failed project and disappointment from all involved. When considering management of IT projects, two questions must be considered: How and why do IT projects fail, and what can you do to prevent this failure? In this blog post and infographic, we explore the top four types of IT project-related risk factors to look out for and provide strategies to put in place that will help your teams overcome threats to your IT projects.Continue reading→
PMI, PMP, CAPM, PMI-ACP, PMI-RMP, and PMBOK are all registered marks of the Project Management Institute, Inc.