3 Steps to Get Ready for the PMP® Exam
January 16, 2023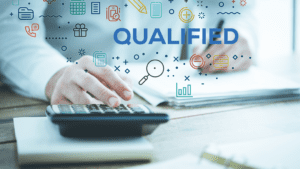 2 out of 5 candidates fail their first attempt at the PMP® certification Exam (Kumar 2021). It is not a secret that the PMP Exam isn't easy, but you don't have to figure it out on your own. Here is a three-step guide to being prepared for the exam compiled from several PMP exam prep resources, including the PMI website.

Know the Materials and Use Your Resources

The PMBOK® Guide is a great place to start, although the exam is not solely over this material, it covers many concepts the exam will test on. The exam has many situational questions, which is where the PMBOK® Guide often falls short because it covers topics, not always how to apply them.

Other

course

materials

,

such as the

PMI Exam content outline

can come along-side the

PMBOK® Guide to give you a more

comprehensive

study guide.

Getting a

PMI membership

offers several study options, as well as a discount on the cost of taking the exam.

 

Join

a

PMI Chapter

near you to find others getting ready to take the exam to study with and ask questions, learning with and teaching others is a great study tool.

 

The PMP Certification requires 35 contact hours, make the most of them by taking a

PMP Exam prep course

.

These

instructor-led

courses

provide

a better understanding of course material,

study guides, person

al

help during the application process, answer

s to

any questions you may have, as well as

introducing you to a

group of people who are also preparing for the exam

,

all of which

mak

es

the costs of a class well worth it.

Check out

RefineM's

PMP

Exam Prep course

here.

The

PMI Study Hall

has been a very useful tool for many, and is

sai

d to be very similar to the actual exam.

Have a Plan

Before the exam:

The materials are not

short,

and neither is the exam, so it is important to make a

plan for studying

and

to

avoid cramming as the exam gets closer. 

Schedule out how many chapters you'll cover in a study session and when you will fit studying into your schedule.

Ask your boss if you can use some time at work to study, after all, a PMP Certified employee is a valuable member of any team.

 

Find others to study with.

 

Use

RefineM's

exam readiness checklist

to make sure you don't miss any steps.

 Sign up for a prep class

at the beginning of your planned time-line

for taking

the exam to get you started.

 

Exam day:

Make sure to get plenty of sleep and proper nutrition leading up to the exam.

 

Give yourself time to

clear your head

, don't

cram

information right up to test time.

 

Have a plan for taking the exam, then

practice

it.

 

There is no penalty for

g

uessing

, but if you leave it blank, you are guaranteed to get it wrong,

try to answer every question

, even if you

must

guess. 

 

Decide on a strategy for answering questions

, there is about 90 seconds per

question.

 

Y

ou can go based on this and try not to take any longer

than

90 seconds

on a single question. If you don't know a question, mark it and come back, since some questions you may answer i

n much less

t

ime

. 

 

Another strategy is

to set your timer by rounds, budgeting around 75 minutes per section of the exam, for all three sections.

 

Get Ready for the Exam

No one will be 100% prepared for what the exam will look like, but you can

help

e

liminate exam jitters by

learning the exam format

and using your

plan

to

tak

e

practice tests. 

The exam is composed of 180 questions that you have 230 minutes to answer.

 

There are two

ten-minute

breaks for the computer-based tests, none are scheduled for the paper exam.

 

Questions are made up of multiple choice, multiple response, matching, hot area, and limited fill-in-the-blank. 

 

The content

of the exam

is based on three domains:

p

eople (42%),

p

rocess (50%), and business environment (8

%)

; the PMI exam outline goes more in-depth on these domains.

 

The exam itself will provide tools to help you narrow down your answer, such as a strikethrough and highlight option.

 

The digital exam provides results immediately after your time limit is up.

 

Take several practice exams, aim for 85% or above consistently

, make sure to take practice tests with

various types of questions.

Be sure to follow your strategy in part 2 while taking practice tests, so it is second nature when you get to the real exam.

RefineM's PMP Exam Prep simulator

keeps track of your score history and allows you to see which knowledge areas are your strongest and weakest so you can focus your study.

 

Double check with

our

exam readiness checklist

that you've done all you can to prepare for the exam.

 
Don't be discouraged if you don't pass. Many candidates do not pass on their first try; the PMP exam is a difficult test. You will be able to take the exam two more times during your application eligibility period.  
Before you take the test again, you should see how well you did the first time. If your score was very low and/or you need improvement in multiple knowledge areas, you should wait anywhere from two weeks to a month to schedule a retake. If you fell just short, then brush up on your weak areas. Once you've done that, you should be able to take the exam within two weeks of your first attempt. 
Ready to sign up for a PMP Exam Prep Course? Sign up today.  
Need more support? Talk to us today about how to get ready for the PMP exam. 
PMP, CAPM, and PMBOK are registered marks of the Project Management Institute, Inc.