August 2021 Lunch and Learn:
Design Thinking
Course Details:

When: August 4, 2021, 12:00-1:00 PM Eastern time
Where: Over the Web
Format: 1 hour, Instructor-led online
Free Lunch and Learn Webinar
Earn: 1 PDU

Register:
Description: Due to popular demand, we are delivering this webinar again on design thinking. What is design thinking, and how can you leverage the principles of design thinking to improve product quality and customer satisfaction? In this webinar, attendees will learn more about what design thinking is and more about each of the five phases: Empathize, Define, Ideate, Prototype, and Test. Attendees will leave with a better idea of design thinking and how to apply it on their projects. They will also be able to understand the value of knowing their users and their needs to build better solutions.
Who Should Attend: This webinar is ideal for project leads, managers, product owners, or anyone who would like to know how to view problems from a different perspective.
Webinar Delivery: This webinar will be delivered on Wednesday, August 4, 2021 from 12:00-1:00 PM Eastern time.
PDUs: 1 PDU (Strategic: 0, Leadership: 0, Technical: 1.)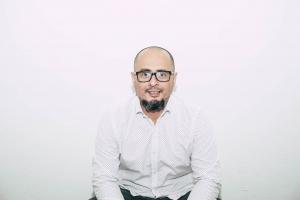 About The Instructor: Sergio Mondragon is an Innovation and Creativity consultant, with more than 20 years of experience. He has worked with multinational technology companies, leading teams with diverse focus and skills,
Sergio has also led Agile transformation strategies for many different companies in the retail, banking and IT fields, using combination Agile, Design Thinking and others, creating a toolkit full of resources. In 2018 Sergio founded Constru Robot, a company based in Costa Rica, that focuses on consulting and training.
Sergio holds a degree on Computer systems. He has a Certification in Design thinking among many others, and a title on Innovation from the Leipzig University.
Requirements: The attendees will need a PC or laptop computer connected to high speed Internet and a standard browser to attend the webinar.

Register: