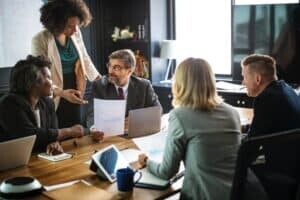 June 11, 2019
We believe Agile can significantly improve a team's capability to deliver tangible outcomes quickly. In fact, because we are so committed to developing Agile capabilities—and to accelerating business outcomes—we are pleased to offer our clients new Outcomes-based pricing as part of our Agile Transformation practice.
April 28, 2019
Scott Barrows had growing pains. The COO of Multi-Craft Contractors (MCC) saw the potential for growth but knew he needed to sharpen MCC's edge in the highly competitive industrial construction landscape. To pull ahead of the competition, Barrows sought out RefineM's help to build consistent processes and get 11 divisions of his company on the same page.
February 20, 2018
Approximately 22 million project managers will be needed between 2017-2027 worldwide.
January 25, 2018
December 18, 2017
RefineM CEO and lead instructor NK Shrivastava has been featured in the November-December 2017 issue of Biz 417 magazine. In this issue, Shrivastava shares four steps to follow when launching a new project: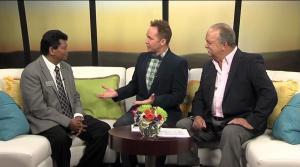 August 8, 2017
On Tuesday, August 8, RefineM CEO NK Shrivastava was interviewed live for Springfield television station KOLR-10's "OzarksLive" program as part of its Business Spotlight.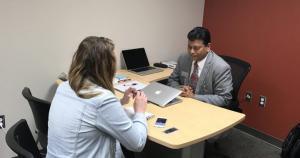 April 9, 2017
RefineM has recently been featured in two prominent business journals in the southwest Missouri area. First, RefineM was featured in volume 11, issue 17 of the Joplin Regional Business Journal, which was published for the week of November 21-December 4, 2016 and serves the Joplin Regional Business area, including southwest Missouri, southeast Kansas, and northeast Oklahoma. On April 3, RefineM was profiled as a Business Spotlight in the Springfield Business Journal, which serves the Springfield, Missouri business area.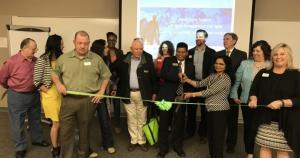 April 9, 2017
On Tuesday, March 21, RefineM celebrated its fifth-year anniversary with a ribbon-cutting and party at the eFactory in downtown Springfield. Representatives from the Springfield Area Chamber of Commerce and eFactory joined family and friends of the RefineM team and CEO NK Shrivastava to celebrate. Following the ribbon cutting, NK addressed the crowd to reflect on the growth of RefineM over the first five years, highlight the contributions of RefineM team members and the area business community, and describe his vision for the future.
February 2, 2017
RefineM CEO and Lead Instructor NK Shrivastava was featured in Episode 382 of Cornelius Fichtner's Project Management Podcast™. Recorded during the Project Management Institute (PMI)® Global Congress 2016 in San Diego, California, Shrivastava discusses in the interview the Top 5 Warning Signs That Agile Isn't Working for You, a topic he presented at the conference and inspired by his white paper of the same name.
January 13, 2017
RefineM's debut Project Management Professional (PMP)® Exam prep video series helps new project managers prepare for their official test with several comprehensive instructional videos in more than a dozen knowledge areas inspired by A Guide to the Project Management Body of Knowledge (PMBOK® Guide) Fifth Edition. For $99 per month, users can access 15 informational videos and learn the most critical parts of each knowledge area of the PMBOK® Guide. Viewers will gain a better understanding of where their own knowledge gaps lie and develop a plan to close the gaps. Included in their subscriptions are vital test-taking tips and tricks to improve their confidence heading into their test day.
PMI, PMP, CAPM, PMI-ACP, PMI-RMP, and PMBOK are all registered marks of the Project Management Institute, Inc.