All About PDUs: What You Need to Know About Professional Development Units
February 20, 2019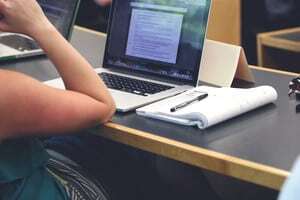 In the project management community, a common abbreviation is PDU. Go to any Project Management Institute (PMI)® chapter meeting and you'll hear a lot about PDUs. Research Agile or project management training opportunities on the Web or in your area and you'll find out even more about PDUs. What are they, who needs them, and how can you get them? This post will answer those questions and more.
1. What is a PDU?
PDU, which stands for Professional Development Unit, is the unit used by PMI in its Continuing Certification Requirements (CCR) program. They are earned through participating in some kind of learning opportunity related to project management or Agile. PDUs can be earned by Education hours spent in one of three categories (Strategic/Business Management, Leadership, and Technical) or by Giving Back to the profession through knowledge-sharing, participation in PMI chapter meetings, and other opportunities.
As of 2021, all certifications are on a 3-year renewal cycle in one of three groups:
PMP®, PgMP®, PfMP®, and PMI-PBA®: 60 PDUs, minimum of 35 in Education with at least 8 in each Talent Triangle area, and maximum 25 in Giving Back
PMI-ACP®, PMI-RMP®, and PMI-SP®: 30 PDUs, minimum of 18 in Education with at least 4 in each Talent Triangle area, and maximum of 12 in Giving Back
CAPM®: 15 PDUs, minimum of 9 in Education with at least 2 in each Talent Triangle area, and maximum of 6 in Giving Back.
CAPM certification holders formerly had to retest every five years; this requirement is now dropped.
2. How do I get more PDUs?
The main ways to get PDUs are to:
Participate in professional development opportunities in-person or over the Web.
Attend PMI chapter meetings, regional events or the Global Congress.
Volunteer or create content for PMI.
Perform project management.
Professional development opportunities for project managers and Agile practitioners are abundant. PMI offers several opportunities through their own site as well as ProjectManagement.com. PMI Authorized Training Partners (ATPs) including RefineM also offer courses for PDUs in each area of the Talent Triangle.
To claim a PDU, simply attend a qualifying event and then follow their instructions to access PMI's page and list the event to claim any PDUs associated with it.
3. How much do I have to spend on PDUs?
A common misconception is that PDUs cost a lot of money to get. There are lots of easy ways to get free or low-cost PDUs in addition to expensive boot camps and all-day professional development courses. Many project management organizations, including PMI chapters, Communities of Practice, and Authorized Training Partners offer webinars for free PDUs, typically one hour long and good for 1 PDU. You can also attend RefineM's Free webinars to earn 1 PDU for free every month just for attending a one-hour webinar over lunch. With the number of options available to earn PDUs, it does not require any strain on the wallet to maintain certification.
With this in mind, do not count out the possibilities of professional development courses. Many of them teach valuable skills and knowledge in a peer setting that allows others to share their experiences with each other. This trait makes them valuable networking opportunities as well as opportunities to learn and grow in your profession. When considering professional development, don't look just at the PDUs. Look at how the course will help you grow as a professional, and select the courses that make the most sense for you.
In other words, approach your certification with a growth mindset and the PDUs will take care of themselves.
PMI, PMP, PMI-SP, PgMP, PMI-RMP, PMI-ACP, and CAPM are registered marks of the Project Management Institute, Inc.
—
RefineM's PDU Bundle is a great way to get PDUs for less than $1 per PDU and refresh your project management knowledge. Learn more below: