Top 5 Books for Beginning Project Managers
November 29, 2016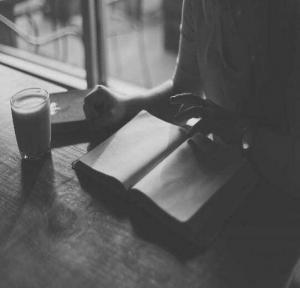 Project managers just starting out may wonder how they can continue to build their knowledge and skillsets. Based on our project management reading, we have identified five books to help beginning project managers, as well as those with some degree of experience, establish continuous learning and dedicate themselves to further success.
Fundamentals of Project Management by Joseph Heagney. Now in its Fifth Edition, Fundamentals of Project Management is a solid introduction to project management for beginning practitioners. The newest edition is aligned with the Guide to the Project Management Body of Knowledge (PMBOK® Guide) but adopts a simpler, example-based structure to illuminate project management fundamentals in a way that is easy to understand. We recommend that project managers familiarize themselves with the structure and content of the PMBOK® Guide, but for those who find the reading too dry, a supplementary text such as this one can be very effective.
The Keys to Our Success: Lessons Learned from 25 of our Best Project Managers by David Barrett and Derek Vigar. Lessons learned and historical information are critical components of future project success. Authors David Barrett and Derek Vigar interviewed 25 of the top project managers in North America and compiled in this book their wisdom from project experience. Its contents cover all of the project management knowledge areas and include guidance crossing the spectrum of Technical, Strategic, and Leadership skills. Whether readers are looking for advice on how to manage stakeholders, determine their own leadership styles, or become more business-savvy, they will likely find a nugget of wisdom to help guide them in their careers.
The Phoenix Project: a Novel about IT, DevOps, and Helping Your Business Win, by Gene Kim, Kevin Behr, and George Spafford. In contrast to the real-life project experiences offered by the contributors to The Keys to Our Success, the authors of The Phoenix Project illustrate their project management lessons through a fictional scenario. The hero is Bill Palmer, who as a new VP, has to help turn around a struggling project that is vital to his company's future. He has to implement knowledge management and change management and bring his team together to face a series of challenges threatening the project. For those not in the IT field, there is still a lot to learn from the fictional project presented in this novel.
The Human Aspects of Project Management series by Vijay Verma. Author Vijay Verma's three-part series starts with Organizing Projects for Success, and is followed by Human Resource Skills for the Project Manager and Managing the Project Team. The three texts are easy to read and contain timeless information about stakeholder, communication, and human resource management vital to both project managers and project leaders. The texts also include self-assessment exercises so readers can gauge where they need to develop their own skills.
Exam Prep books. There are many effective exam prep books out there for those looking to obtain a project management certification, such as the Project Management Professional (PMP)®, Certified Associate in Project Management (CAPM)®, or Agile-Certified Practitioner (PMI-ACP)®.
In addition to these books, any PMI member can download free copies of the PMBOK® Guide latest edition and practice standards for a variety of areas.
Learn the basics of project management with our Self-Paced Project Management Fundamentals Course. Sign up today.
PMP, ACP, CAPM, and PMBOK Guide are registered marks of the Project Management Institute, Inc.