RefineM Launches Essential Gear for Project Managers
April 22, 2014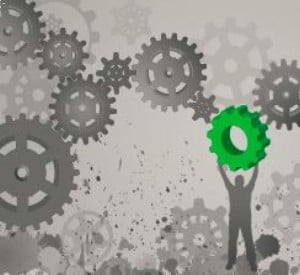 RefineM Launches Essential Gear for Project Managers, a Streamlined Toolkit of Eight Indispensable Project Management Processes.If you skip essential project management processes, mistakes can lead to project failure, but, on the flip side, complex or unnecessary processes waste time, annoy teammates and clog the works. Essential Gear, a new project management toolkit, hits the sweet spot to deliver projects on time, on budget, exceeding expectations.
Springfield, MO, April 22, 2014—RefineM, a project management consulting and training firm, today introduced Essential Gear for Project Managers Level One, a toolkit of eight highly streamlined project management processes packaged up in a suite of templates incorporating examples and best practices. The product is available immediately at https://refinem.com/products/.
"About 70% of projects fail," said NK Shrivastava, CEO of RefineM. "I believe the problem is that project managers either do too much or too little. They find it difficult to identify and follow an optimal set of project management processes that will help them deliver projects successfully."
As one example, in a recent survey conducted by RefineM, only 26% of project managers consistently use stakeholder analysis on their projects. "Stakeholder analysis is a highly strategic effort aimed at winning the support needed to pave the way to a successful outcome," said Shrivastava. "It's a simple process that takes little time—with potentially huge impact. It should be part of every project manager's toolkit."
Essential Gear is inspired by A Guide to the Project Manage­ment Body of Knowledge (PMBOK® Guide)—Fifth Edition. PMBOK describes 47 project management process­es. In RefineM's survey, 72% of project managers responded that a smaller set of processes would be useful. Essential Gear for Project Managers Level 1 includes only eight indispensable processes stripped down to the bare essentials necessary to deliver projects successfully.
"Although the PMBOK Guide is an essential teaching tool for project management, it is far too complex for everyday use," said John Fleming, President of Enterprise Productivity Consulting and a LEAN expert. "Essential Gear provides eight key processes that can carry your project to a hassle-free and successful completion."
Essential Gear for Project Managers Level 1 is the first in a series of toolkits. It is geared at project managers who:
Typically manage two to six medium-sized projects
Have project durations that typically last four-12 months and may involve four to eight full-time team members
Manage projects that may total less than 200 person months
Or may manage a team of about 16-18 team members who work on different projects through­out the year
Essential Gear is also ideal for startup project management offices (PMOs). Instead of re-inventing the wheel and developing their own processes, PMOs can implement Essential Gear and customize as needed. This will enable PMOs to get up and running in days versus months, saving valuable time and resources.
"In my 15 years+ as a CEO of multiple global tech businesses, I've come to appreciate the value of the project manager's toolkit. Customers want projects completed quickly with minimal mistakes and at an attractive price point, said Dave Sellers, Chief Strategy Officer for Evtron Inc. "This requires the right balance of meetings, processes, documents and communications. A solid toolkit will greatly improve the chances of delivering a high quality project, which, in turn, will solidify customer relationships and lead to repeat business."
Essential Gear for Project Managers Level 1 sells for $89 for the individual license. Corporate pricing is $499 for up to 20 people and $999 for 20+ people.
About RefineM LLC
RefineM LLC, based in Springfield, Missouri, offers project management and process improvement training and consulting to help individuals and organizations deliver on their strategies and utilize project management as a competitive advantage. RefineM helps customers hone their project management capability by carefully listening to needs, helping to implement highly optimized project processes, deploying simple but effective tools and techniques, and training and mentoring project managers and project teams. RefineM's public and corporate training encompasses several areas:
Project Management Certifications
Project Management
Project Management Tools
Agile
Process Improvement
Strategy and Leadership
Visit us at www.refinem.com and on Twitter @RefineM.
CONTACT: NK Shrivastava
(417) 763-6762
contact@refinem.com