Tag Archives:
Essential Gear for Project Managers
December 14, 2016
Essential Gear For Project Managers
Please contact us if you would like to set up a customized training course in your city or at your corporate site.
Duration: 1 day
Description: Even though A Guide to the Project Management Body of Knowledge (PMBOK® Guide) Sixth edition describes 48 project management processes across 10 knowledge areas, have you seen anyone using all of them? Most project managers (PMs) use only a subset. Many times, it is hard for PMs to decide what to include or exclude in their subset of processes since they neither want to overdo nor miss out an important process.
RefineM's presentation on Essential Gear for Project Managers provides an insight to plan and implement the project with few processes that would be good enough to successfully implement a project.
Course Objectives:

After completing the course, you will be able to
Understand and describe the benefits of project management.
Explain and perform key project management processes.
Use essential project management processes on your real projects.
Who Should Attend: The tutorial is ideal for anyone in the project management role who would like to learn about key project management process to ensure successful completion of projects. This will help them to walk away with a toolkit that they can implement in their projects right away. For those who are part of a PMO, they can take the PM's toolkit as suggestions for process improvements for the PMO.
PDUs: 7 PDUs (Strategic: 0, Leadership: 0, Technical: 7)
Course Delivery: Variable
Course Material: RefineM will prepare and provide the necessary training course material for all attendees.
About RefineM's Instructors: RefineM's instructors are experienced and certified in project management and Agile and bring real-world experience to their instruction. Our instructors not only teach concepts, we also provide insights and hands-on experience. And we don't waste time. Our training is focused and hard-hitting. We offer practical targeted training in just the key topics that will make the most impact.
Contact us about future dates or to arrange for this training to be delivered in your organization or city.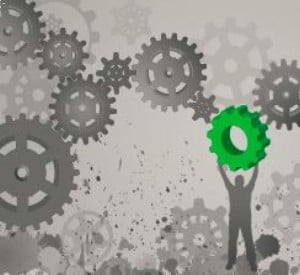 April 22, 2014
RefineM Launches Essential Gear for Project Managers, a Streamlined Toolkit of Eight Indispensable Project Management Processes.If you skip essential project management processes, mistakes can lead to project failure, but, on the flip side, complex or unnecessary processes waste time, annoy teammates and clog the works. Essential Gear, a new project management toolkit, hits the sweet spot to deliver projects on time, on budget, exceeding expectations.
PMI, PMP, CAPM, PMI-ACP, PMI-RMP, and PMBOK are all registered marks of the Project Management Institute, Inc.