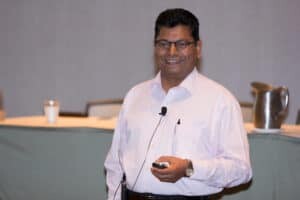 September 21, 2016
RefineM's CEO, NK Shrivastava, will be presenting at the Project Management Institute's (PMI)® Global Congress North America 2016 from September 25-27 in San Diego, the third year in a row and fourth overall he has been selected to present. PMI's Global Congress North America brings together experts and practitioners in diverse fields, including project management, agile, and business analysis, to network and exchange knowledge. 2016's theme is "Anticipate, Influence, Elevate," representing the three parts of PMI's Talent Triangle and how each contributes to project management success.
May 17, 2016
On Tuesday May 17, 2016, RefineM released a beta version of their very own Project Management Professional (PMP)® exam practice test site. The final version of the site is expected to be available mid-June 2016. As part of this beta release, anyone who signs up between May 17, 2016 and June 17, 2016 will be able to explore the site and take mock exams on the site for free for 30 days. Any feedback on the beta release of the site is welcomed and encouraged.
March 15, 2016
From February 26-28, 2016, RefineM sponsored the annual Project Management Institute (PMI®) Region 6 Conference, which was held in New Orleans, Louisiana. At this conference, chapter leaders from 26 PMI chapters throughout the states of Arkansas, Colorado, Kansas, Louisiana, Mississippi, Missouri, Oklahoma, and Texas were present. These chapter leaders were able to learn more about their various leadership roles within their respective chapters. As a sponsor of this event, RefineM showed its continued support of PMI chapters and the importance that PMI chapters play in the field of project management.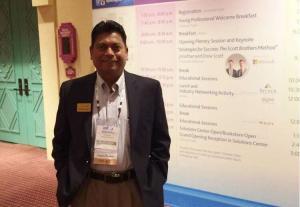 October 19, 2015
From October 11-13 RefineM's CEO, NK Shrivastava, attended and presented at Project Management Institute's (PMI)® Global Congress North America (GCNA) 2015 in Orlando, Florida. This is Shrivastava's third year presenting at Global Congress.
September 14, 2015
RefineM is looking forward to exhibiting at two innovative events in Springfield, Missouri, this September. Both events bring together experts in their respective fields to exchange knowledge and ideas. As an exhibitor, RefineM will be sharing the value of project management in enhancing the value and quality of companies within these industries.
PMI, PMP, CAPM, PMI-ACP, PMI-RMP, and PMBOK are all registered marks of the Project Management Institute, Inc.