February 2, 2017
RefineM CEO and Lead Instructor NK Shrivastava was featured in Episode 382 of Cornelius Fichtner's Project Management Podcast™. Recorded during the Project Management Institute (PMI)® Global Congress 2016 in San Diego, California, Shrivastava discusses in the interview the Top 5 Warning Signs That Agile Isn't Working for You, a topic he presented at the conference and inspired by his white paper of the same name.
January 13, 2017
RefineM's debut Project Management Professional (PMP)® Exam prep video series helps new project managers prepare for their official test with several comprehensive instructional videos in more than a dozen knowledge areas inspired by A Guide to the Project Management Body of Knowledge (PMBOK® Guide) Fifth Edition. For $99 per month, users can access 15 informational videos and learn the most critical parts of each knowledge area of the PMBOK® Guide. Viewers will gain a better understanding of where their own knowledge gaps lie and develop a plan to close the gaps. Included in their subscriptions are vital test-taking tips and tricks to improve their confidence heading into their test day.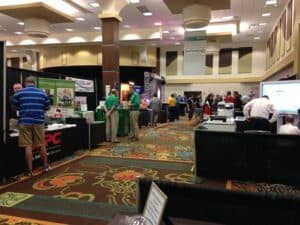 October 18, 2016
For the third consecutive year, RefineM will join nearly 70 other exhibitors during the 7th Annual techITout Technology Showcase and Expo on October 20, 2016, at the Oasis Convention Center in Springfield, Missouri. Just as with previous events, RefineM staff will be available to give an in-depth look at the company's project management consulting services and products, and will provide information on upcoming trainings and courses available online and at various locations nationally.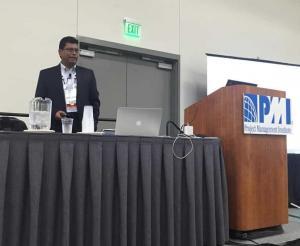 October 6, 2016
From September 25 to 27, 2016, RefineM's CEO and Lead Instructor, NK Shrivastava, attended and presented at Project Management Institute's (PMI)® 2016 Global Congress in San Diego, California. This was Shrivastava's fourth year presenting at this prestigious event.
Each year at Global Congress, project managers from all over North America and beyond gather together to learn from multiple industry leaders in project management. These industry leaders present on best practices and pioneering topics. By attending Global Congress, project managers and Agile practitioners are able to take away valuable information to implement within their own teams and organizations.
Shrivastava's presentation this year was titled "Top Five Warning Signs Agile is Not Working For You," which covered the five most common warning signs that an Agile implementation is not working in an organization. More than 60 attendees learned symptoms of each warning sign and ways to move beyond these challenges and succeed with Agile.
Shrivastava concluded his time at Global Congress by saying, "This year's Global Congress was yet another successful [event] for me. My session on Agile went very well, and it was well attended and well received. I was interviewed for a podcast that goes live in December. I made some new connections and had fun at the Petco Park in downtown San Diego. Overall, it was a great Global Congress, and I look forward to speaking at the next Congress in Chicago in 2017."
RefineM is very pleased with the outcome of Shrivastava's presentation at Global Congress and is already looking forward to next year's event. Additionally, he will be featured as a guest speaker in an episode of Cornelius Fichtner's Project Management Podcast to be published in December. More information regarding this exciting interview will be posted soon.
PMI is a registered mark of the Project Management Institute, Inc.
September 26, 2016
RefineM CEO and Lead Instructor NK Shrivastava will be recognized as a contributor and reviewer for his recommendations and expertise to the upcoming sixth edition of A Guide to the Project Management Body of Knowledge (PMBOK® Guide). He will be listed in the Final Exposure Draft Review section for his contributions during the production of the draft version of the guide. Being credited as a reviewer in this manner is both a testament to Mr. Shrivastava's influence in the field of project management and an acknowledgement to his commitment to further the overall body of knowledge as a professional consultant and trainer.
PMI, PMP, CAPM, PMI-ACP, PMI-RMP, and PMBOK are all registered marks of the Project Management Institute, Inc.