RefineM's CEO To Present at PMI Global Congress 2016
September 21, 2016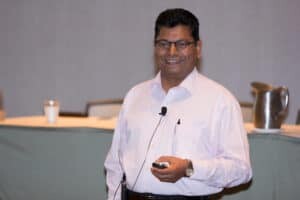 RefineM's CEO, NK Shrivastava, will be presenting at the Project Management Institute's (PMI)® Global Congress North America 2016 from September 25-27 in San Diego, the third year in a row and fourth overall he has been selected to present. PMI's Global Congress North America brings together experts and practitioners in diverse fields, including project management, agile, and business analysis, to network and exchange knowledge. 2016's theme is "Anticipate, Influence, Elevate," representing the three parts of PMI's Talent Triangle and how each contributes to project management success.
Shrivastava's paper and presentation on "Top Five Warning Signs that Agile Is Not Working For You" explores reasons why an Agile transformation in an organization may stall. Organizations reap numerous benefits from agile, but only if they can absorb agile principles and mindset and overcome common challenges. These challenges range from teams not delivering value within three months and "water-falling" their sprints to customers not understanding the value of constant communication. Shrivastava will present solutions to these challenges and show how adoption of Agile principles and mindset can overcome many problems.
"Presenting at PMI Global Congress is a way of giving back to the project management profession and the Agile community with my ideas of how Agile can be successfully implemented to deliver business value," Shrivastava says. "Presenting has always been an enriching and rewarding experience for me. I look forward to presenting at the Congress once again this year."
PMI is a registered mark of the Project Management Institute, Inc.