Eight Powerful Project Management Processes [Infographic]
January 26, 2016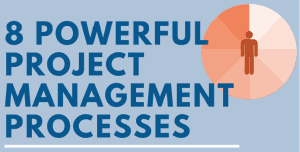 Project managers are frequently asked to do more with less; in less time and with fewer resources. We've explored this issue and have come up with a solution. Through a series of eight blog posts, we present to you the "Eight Powerful Project Management Processes." By following these eight essential processes, you will be able to get more done with less time and fewer resources. In this blog post, we present an infographic for an overview of all the eight powerful project management processes.
The Eight Powerful Project Management Process are:
Project Charter
Stakeholder Analysis
Work Breakdown Structure (WBS)
Resource Allocation
Project Schedule
Communication Plan
Risk Register
Performance Reporting
Each blog post goes in-depth with each process and explains the best practices and pitfalls of each process.
In connection with this series of blog posts, we've created the following infographic to get you started with the basics of each of the eight powerful project management processes: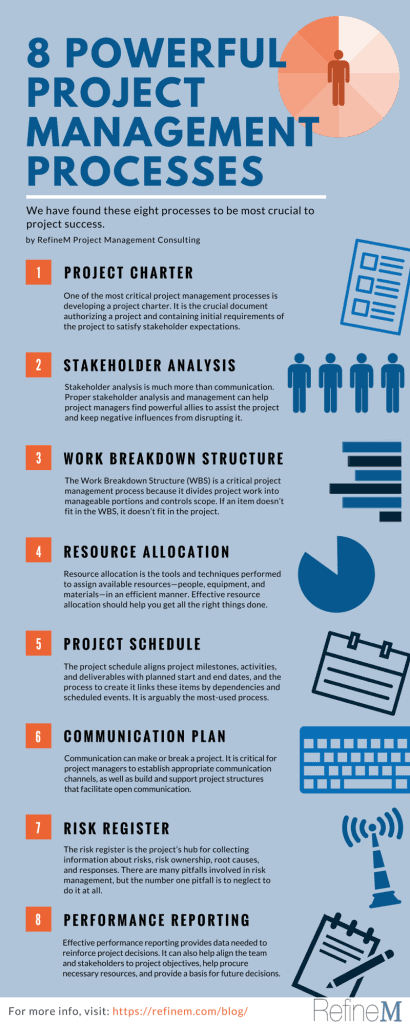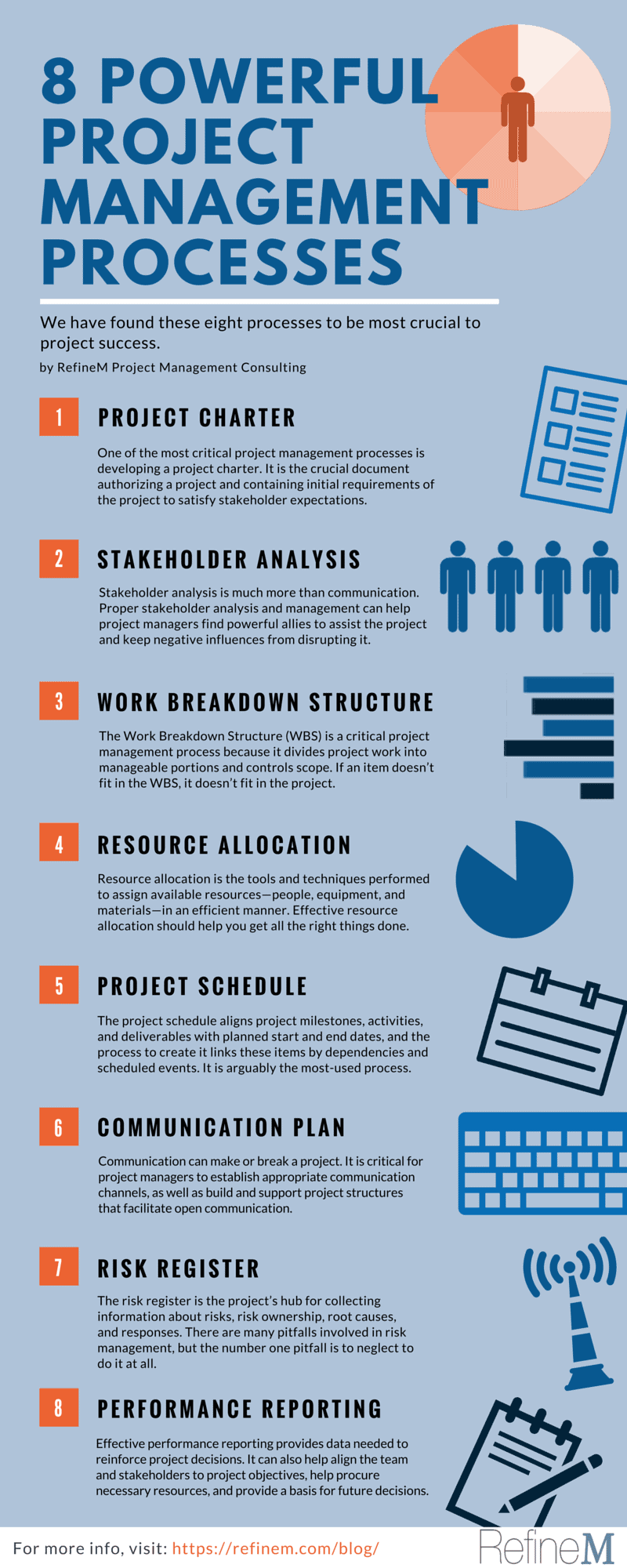 After reading each blog post, you will have a better idea on how to implement each process. Read more in-depth about each of the eight processes.