Turning Project Management Into a Competitive Advantage
June 3, 2016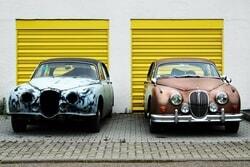 According to PMI's 2016 Pulse of the Profession report, organizations lose $122 million on average for every $1 billion spent on projects, an increase from the last measure in 2014.
Although the waste could be worse, organizations should examine ways to further reduce that waste. PMI's (2014) recommendations for minimizing these losses include greater coupling of projects with organizational strategy and a greater organizational agility that includes more emphasis on customers and processes. In this blog post, we will provide commentary on both the 2014 and 2016 reports and offer additional solutions from the perspective of our project management experience.
In the 2016 PMI report, the authors state that 62 percent of strategic initiatives meet their original goals and business intent – up from 56 percent in 2014, but still a fairly low statistic. This statistic is one factor in the money loss from projects. If a project does not meet the business goals that inspired it to exist, then it does not help the organization in the way that it should. Following up this statistic, three out of every five organizations reportedly do not adequately link their projects to their organization's overall strategy (PMI, 2014). These misaligned projects report a greater rate of failure (48 percent to 71 percent).
Projects that are aligned have a greater chance of success for many reasons. It is typically easier to control the scope of an aligned project because there is a clearer picture of what is required. Misaligned projects have a greater chance of undergoing scope changes to adhere to strategy, leading to wasted time, money, and resources. Another reason is that aligned projects are an easier sell to stakeholders. When stakeholders can see the impact of a project on the organization's plans, they should be more willing to remove barriers and authorize additional resources to help the project succeed.
While the coupling of organizational strategy and projects is important, it is equally important that organizations assess what their strategy focuses on. In particular, PMI (2014) reports that aligning projects to customer needs is increasingly important. This sounds obvious, but as the authors show, many organizations had placed customer needs low on their list of priorities. For smaller organizations, adopting Agile is one way to develop a more customer-centered approach because of its focus on delivering constant value to the customer.
The people focus should be both outward and inward. Talent management is important for developing project managers that are empowered to succeed, and also helps to guard against knowledge loss from outsourcing. Some of the specific practices identified for talent management in the 2014 PMI report include ongoing project management training, formal processes to develop project managers and project management practices, and a defined career path. Project management is a complex job that encompasses a lot of different areas and capabilities, and having proficiency in all of these is a path that should take many years to master. With a growing need for project managers, developing them now is of vital importance.
In addition to developing and managing customers and project managers, organizations must also manage their processes, finding opportunities for constant improvement. Among some of the process-related questions in the 2014 PMI report survey, respondents reported that maturity in project, portfolio, and program management were present in the highest number of project successes. Other conditions present in project success are standard project management practices, the presence of a PMO, and a commitment to the value of project management.
Furthermore, the 2016 PMI report emphasizes the importance in making sure that executive leaders and PMO directors are aligned in vision and action. When executive leaders and PMO directors work together to maximize project performance, project success and organizational relationships increase dramatically.
PMO directors and project managers can work together with executive leaders to help them understand the value of project management – iterated both in the 2014 and 2016 reports. Achieving buy-in on project management practices helps secure commitment to improving processes within the organization as time goes on. Without that commitment, the setbacks that are a natural part of the maturity process may lead to abandonment of project management practices rather than improvement.
Two recommendations for process improvement include starting small and using data:
Starting small
Whereas a large project can overwhelm resources quickly, implementing sweeping process changes quickly can lead to confusion and overwhelm personnel, so starting with small, manageable changes is a good way to both achieve and measure success.
Using data
Project managers on process improvement projects should perform both qualitative and quantitative analysis of the problem. The qualitative data helps capture the problem, while the quantitative shows it in a compelling light to help overcome typical resistance factors to change, including entrenched practices (i.e. "It's always been done this way").
In conclusion, organizations need to align projects with their own strategy in order to take advantage of the re-emerging economic growth. Organizations also need to adopt a greater focus on their people, with customers outside the organization, project managers and team members, and executive leadership. Finally, project managers and PMO directors should pay attention to their processes and look for ways to improve them. Overcoming these challenges will help organizations turn their project management into a competitive advantage.
If you would like to optimize the project processes in your organization, get in touch with us at Contact@RefineM.com.
PMI is a registered mark of the Project Management Institute, Inc.