Project Management Professional (PMP)® Exam Prep Course
Please contact us if you would like to set up a customized training course in your city or at your corporate site.
Duration: 4 or 5 days (35 hours total)
Description: If you are seeking your Project Management Professional (PMP)® certification and you want a focused, hard-hitting prep course, this class is for you.
Our previous student, Terry, stated this about our course: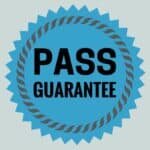 "I took the RefineM Exam Prep course and passed the exam five days after the last class. Each question that was raised by a student was met with real-world application of [A Guide to the Project Management Body of Knowledge (PMBOK® Guide)] principles."
—Terry Parker, Project Manager, CSI Designs
 
RefineM's PMP® exam prep course not only covers A Guide to the Project Management Body of Knowledge (PMBOK® Guide), it incorporates real-life examples from project experience as well as practice tests. You will learn the most critical parts of each knowledge area, understand where your own knowledge gaps lie, and receive the individual attention you need to close these gaps. You will also receive PMP® exam test-taking tips and tricks to improve your confidence heading into your test day.
In addition to preparing you for the exam, you will learn how to implement the project management processes that will help you stand out as a PMP®-certified project manager, further increasing your competitive advantage. For example, you will learn how to develop a WBS to perform Scope Management and use stakeholder analysis tools to perform Stakeholder Management. We offer multiple practice exams throughout the course, and a full-length practice exam at the end of the course.
What to expect: At RefineM we do our best to ensure that you have a comfortable, yet effective learning environment to properly prepare for the PMP® exam. You will receive 35 contact hours of project management education by an experienced, PMP®-certified instructor.
Our instructors deliver the course in an informal lecture format, with opportunities for discussion, practice exams, and hands-on activities. You will receive course materials valued at over $100. On-site attendees will be treated to morning snack, lunch, and an afternoon snack each day.
Finally, we stand by our class attendees and are committed to their exam success. To learn more about our pass guarantee for PMI® certification exams, please visit our Training Policies page.
Course Objectives:

After completing the course, you will be able to
Better prepare for the PMP® exam to pass on your first attempt.
Explain and apply the project management process groups and knowledge areas.
Understand critical exam topics and the highest-value project management processes.
Perform project management practices with optimized resource management.
Who Should Attend: This course is geared toward anyone who wants to pass the PMP® certification exam.
PDUs: 35 PDUs (Strategic: 3.5, Leadership: 3.5, Technical: 28)
Course Delivery: This course will be delivered in-person over four days from 8:00 AM to 5:00 PM each day, and over the Web as 9 four-hour sessions.
Course Material:

RefineM will prepare and provide the necessary training course material for all attendees. Training course material to be provided by RefineM includes the following:

About RefineM's Instructors: RefineM's instructors are experienced and certified in project management and Agile and bring real-world experience to their instruction. Our instructors not only teach concepts, we also provide insights and hands-on experience. And we don't waste time. Our training is focused and hard-hitting. We offer practical targeted training in just the key topics that will make the most impact.

Cancellation Policy: Please refer to RefineM's Training Policies.