5 W's of the Project Management Professional (PMP)® Exam [Infographic]
July 7, 2016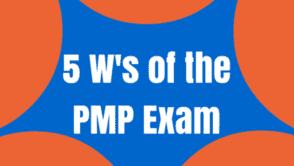 Ever wondered what exactly the Project Management Professional (PMP)® is and why everyone is talking about it? In this blog post, we cover the 5 W's of the PMP exam: who, what, when, where, and why.
We created this sharable, downloadable infographic for your personal reference: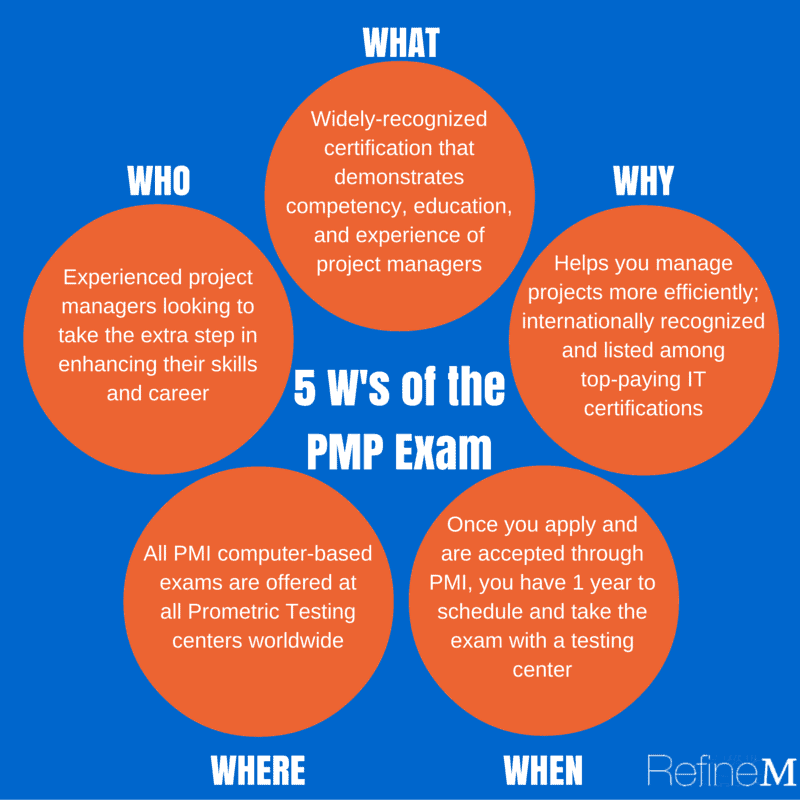 What is the PMP exam?
The PMP exam is a widely recognized exam across many industries. Once a project manager applies for and passes the exam, the project manager is presented with a certification that demonstrates competency, education, and experience.
Who qualifies to take the PMP exam?
Specific prerequisites include one of two options. Option one: completion of a secondary degree (high school diploma, associate's degree or the global equivalent), 7,500 hours leading and directing projects, and 35 hours of project management education. Option two: completion of a four-year degree, 4,500 hours leading and directing projects, and 35 hours of project management education.
Since both options require 35 hours of project management education, those interested in becoming PMP certified usually take a PMP exam prep course. We highly recommend a quality PMP exam prep course to prepare for the exam.
When can I take the PMP exam?
Once you apply and are accepted through the Project Management Institute (PMI), you have one year to schedule and take the exam with a registered testing center. If you have enough preparation time, we encourage you to follow a study plan. Rushing to take the exam could lead to being ill-prepared for this difficult exam.
Where can I take the PMP exam?
All PMI computer-based exams are offered at Prometric Centers worldwide. You can use Prometric to find the nearest testing center. Sometimes, the nearest center may be a long drive, so it's good to find out as quickly as possible in order to plan properly for your exam.
Why should I get my PMP certification?
Being PMP-certified helps you manage projects more efficiently. Earning the PMP certification demonstrates experience in project management and the ability to add value to organizations through use of project management skills. In addition, the PMP certification is internationally recognized, and is listed among top-paying IT certifications.
Conclusion
We hope this blog post helped you understand the 5 W's of the PMP exam. If you are serious about taking the PMP exam, here are 11 Tips and Tricks for Passing the PMP® Exam.
RefineM instructors not only teach concepts, they also provide valuable insight and hands-on experience. RefineM's training is focused and hard-hitting, offering practical targeted training in just the key topics that will make the most impact. Check here for our latest PMP Exam Prep courses in various cities nationwide.
PMP is a registered mark of the Project Management Institute, Inc.