5 Warning Signs Your PMO Could Do More
December 7, 2015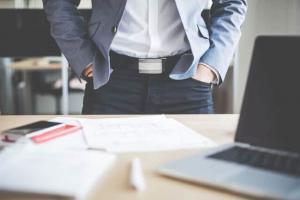 Project management offices (PMOs) can provide numerous benefits to any organization. They support project managers and provide consistency to their practices through templates and guidance, helping establish stronger governance. PMOs also provide greater visibility to project management across the organization, help align projects to strategic goals, and allocate project management resources to achieve efficient value delivery. If a PMO's leadership cannot realize these benefits and demonstrate the PMO's value, the PMO will struggle and may be disbanded.
Here are five warning signs that you may need to make changes to get the most out of your PMO:
No tangible evidence of ROI. The PMO is a significant investment. If no return is seen in relation to meeting strategic objectives including the cost savings or increased revenue, executives may question the PMO's usefulness and even its existence.

How to overcome: Develop ROI matrices showing the impact of the PMO on meeting strategic objectives, including successful project delivery. When executives see this data on a regular basis, they will begin to understand how the PMO adds value.

The PMO is seen as just an order-taker. Rather than helping guide the organization's strategic direction, the PMO is in an operational mode, responding to directives from other departments in the organization. The PMO director needs to be as high in the organization hierarchy as possible to operate effectively. Otherwise, the PMO may lack the influence and autonomy needed to execute key strategic initiatives.

How to overcome: Show numbers to prove the value of the PMO. Present current performance vs. projections based on improved ROI from PMO and other business units to upper management. By showing how its influence and autonomy can improve the entire organization's bottom line, the PMO helps prove its value.

Process / performance measurement is not present. When performance metrics are not present, processes become stagnant and do not improve. Executives see successful project delivery short-term, but patterns signaling opportunities for long-term improvement remain undiscovered.

How to overcome: Develop simple matrices, mainly in three areas to start with: variances (cost and schedule), productivity, and quality. Make sure you're measuring and reviewing on an ongoing basis. Take action to improve processes so that the PMO can benefit from continuous improvement. Once these metrics are established well, go for more.

There is suboptimal resource utilization. Effective resource management depends on properly matching people to roles. When mismatches occur, productivity lacks and resources are not utilized optimally.

How to overcome: Monitor team member strengths, weaknesses, and progress. The 360 degree review, featuring feedback from superiors, subordinates, customers, and colleagues, is an effective tool for self-assessment and optimal resource management. Assign the right people for each role, transferring them from other projects if necessary.

There is a lack of skillsets / career development for PMO team members. The PMO can serve as a support structure for project managers in many ways, including providing career development pathways for project managers. Without these pathways, project managers do not develop and incoming project managers may be blocked.

How to overcome: Develop career path of the project managers within the PMO. Help team members align their career path with the one that the PMO has. Establishing an annual training budget to invest in team members' ongoing professional development can also help them grow and deliver projects more efficiently.
To recap, when any of the following signs are present, PMO directors should look for ways to do more with the PMO:
ROI is not seen or does not match the investment in the PMO.
The PMO takes directives from other departments in an operational mode rather than contributing to strategy discussion.
Processes and performance are not measured.
There is suboptimal resource utilization.
Project managers do not develop under the PMO and do not see a clear career path with the organization.
Do you have any stories of when your PMO took on an initiative that succeeded or struggled? Please let us know in the comments.