December 9, 2016
Agile-Certified Practitioner (PMI-ACP)® Exam Prep Course
Please contact us if you would like to set up a customized training course in your city or at your corporate site.
Duration: 3 days
Description: Are you looking for an Agile certification that shows your ability to lead Agile projects using a variety of methodologies? PMI's Agile Certified Practitioner (PMI-ACP)® certification demonstrates this ability by requiring certification holders to demonstrate knowledge of a wide variety of methodologies and proven experience on Agile projects. If you want to obtain your PMI-ACP® certification but need help with contact hours or preparing for the exam, then this course is for you.
Previous students have shared their testimonials about our course:
 
"RefineM's PMI-ACP Exam Prep course was exactly the type of training I needed to help me successfully prepare for the ACP exam. The trainer was extremely knowledgeable in the core principles and foundations of Agile and his real world experience provided relatable examples to actual usage and application of Agile outside of the classroom. I have attended many trainings before but the course material and smaller classroom setting really makes RefineM stand out among other training classes."
—Kari Boots, PMP, PMI-ACP, Program Manager, Valorem Consulting
"RefineM's PMI-ACP exam prep course was a great experience and was extremely helpful in my successful passing of the exam on the first attempt. NK is a wonderful teacher and his real world experience was extremely helpful in understanding concepts and scenarios related to all Agile methodologies. I highly recommend his prep course for anybody wanting to obtain his or her PMI-ACP certification."
—Donald Day, PMP, PMI-ACP
 
RefineM's Agile Certified Practitioner (PMI-ACP)® Exam Prep Course includes the key skills and knowledge areas of Agile to help you prepare for the exam. You will learn in a small group environment where you can interact with other Agile practitioners and an instructor experienced in Agile. With all meals and course materials valuing over $100 provided, you can approach your exam study with peace of mind. By the time you leave this course, you will be better prepared to take the PMI-ACP® exam and to utilize Agile principles, tools and techniques. You will have the resources to pass the exam and continue your Agile journey.
This course is also useful if you want to learn about Agile methodologies, even if you are not planning to take the PMI-ACP® exam. The course covers Agile concepts such as Scrum, XP and Kanban, and includes a number of individual/group exercises to reinforce concepts.
Course Objectives:

After completing the course, you will be able to
Develop better/increased understanding of Agile Fundamentals.
Have a better understanding of the PMI-ACP exam course material and topics.
Know tips and tricks for passing the PMI-ACP exam.
Be prepared to take the PMI-ACP exam.
Who Should Attend: This course is primarily designed for anyone who is planning to get PMI-ACP certification. The course will also help those looking for a deeper understanding of agile methodologies. Project managers, project leads, technical leads, or project team members in software development or IT could also attend.
Organizations that want to prepare their employees to receive the PMI-ACP certification should also benefit from sending them to this training.
PDUs: 21 PDUs (Strategic: 2, Leadership: 2, Technical: 17)
Course Delivery: Variable
Course Material:

Attendees will receive the following course material:

About RefineM's Instructors: RefineM's instructors are experienced and certified in project management and Agile and bring real-world experience to their instruction. Our instructors not only teach concepts, we also provide insights and hands-on experience. And we don't waste time. Our training is focused and hard-hitting. We offer practical targeted training in just the key topics that will make the most impact.

Contact us about future dates or to arrange for this training to be delivered in your organization or city.

PMI-ACP is a registered mark of the Project Management Institute, Inc.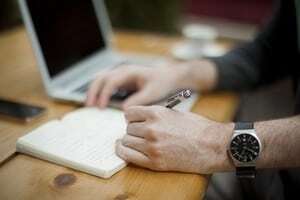 October 31, 2013
The Agile-Certified Practitioner (PMI-ACP)® certification is offered by the Project Management Institute (PMI) as a way for Agile practitioners to show their knowledge of Agile methodology to current or prospective employers. Earning the ACP certification requires demonstrating solid knowledge of Agile. RefineM's Agile training can help you earn this certification.
We are also monitoring pending changes to the PMI-ACP Exam in 2018 and will update with any new information.
Continue reading→
PMI, PMP, CAPM, PMI-ACP, PMI-RMP, and PMBOK are all registered marks of the Project Management Institute, Inc.