December 9, 2016
Agile Fundamentals / Agile 101
Duration: 2 days
Description: Are you looking for a way to deliver value and customer satisfaction? Are you seeking to implement Agile and unsure where to start? This course can address these problems, providing a stepping stone to take Agile practices to the next level.
"I highly recommend RefineM to any company, regardless of their level of experience, that is looking to improve their agile process because they are wonderful to work with and are dedicated to seeing others succeed from the knowledge and understanding they impart."
—Leslie Melton, Business Analyst, IT, XPO Logistics (formerly Con-way Truckload)
RefineM's Agile Fundamentals course is a training that introduces you to the basics of Agile. Agile has been successfully used to deliver high value to customers within a fixed scope and time frame. This Agile training course will provide an overview of Agile concepts, various Agile methodologies, Agile teams, planning for Agile projects, and executing Agile projects.
As an attendee of this Agile training course, you will learn more about the foundations of Agile, including the Agile manifesto, guiding principles, and a comparison to waterfall-style development. You will learn more about Agile methodologies, basic roles, and ceremonies and artifacts. In our stress-free, small-group learning environment, you will have the opportunity to interact with other Agile practitioners and learn hands-on with the guidance of an experienced Agile instructor. You will leave this Agile training course ready to implement Agile on your teams.
Course Objectives:

After completing the course, you will be able to
Lead and/or participate in an Agile project much more efficiently.
Clearly describe Agile concepts.
Differentiate among different Agile methodologies.
Clearly describe Agile project team roles and responsibilities.
Explain the principles of self-managing teams.
Perform Agile estimation/planning for your projects.
Significantly contribute to project success in an Agile environment.
Who Should Attend: RefineM's Agile Fundamentals course is a basic course that will help attendees get a good understanding of the Agile methodology. This Agile training course is designed for those who would like to learn more about Agile. This may include project team members, project managers, project leads, technical leads, or QA testers or managers, particularly in software development or IT. It may also include team members in business roles such as product owners, business analysts, business experts, project sponsors, or other stakeholders.
Any organization in the process of adopting Agile that needs its team to go through formal Agile training should also benefit from sending team members to this course.
PDUs: 14 PDUs / SEUs / Contact Hours (Strategic: 2, Leadership: 2, Technical: 10)
Course Delivery: Variable
Course Material: RefineM will prepare and provide the necessary training course material for all attendees.
About RefineM's Instructors: RefineM's instructors are experienced and certified in project management and Agile and bring real-world experience to their instruction. Our instructors not only teach concepts, we also provide insights and hands-on experience. And we don't waste time. Our Agile training is focused and hard-hitting. We offer practical targeted training in just the key topics that will make the most impact.
Contact us about future dates or to arrange for this training to be delivered in your organization or city.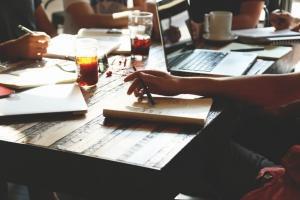 September 16, 2016
Project teams have a lot to deal with on projects. They will have to navigate multiple problems, such as risks becoming issues, costs exceeding budget, and schedules slipping, on any given project. The top notch project managers and teams are skilled and experienced at coming up with innovative solutions to these problems. How can any project manager or team acquire this skill? In this post, we describe five ways to improve creativity on project teams to foster project management innovation. These steps range from building the foundation through organizational structure and culture to trying out agile practices.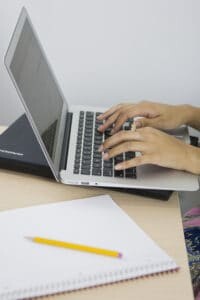 July 11, 2016
Is your organization thinking about implementing Agile? Agile can provide numerous benefits to any organization, but the implementation process is not always smooth. This post is for change leaders or executives who are thinking about implementing Agile in their organization, but are not sure if the organization is ready yet. Before investing in training or resources, make sure these five things are in place; otherwise, it may not be worth investing resources in training teams yet.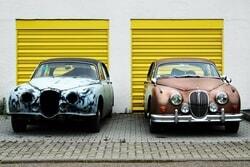 June 3, 2016
According to PMI's 2016 Pulse of the Profession report, organizations lose $122 million on average for every $1 billion spent on projects, an increase from the last measure in 2014.
Although the waste could be worse, organizations should examine ways to further reduce that waste. PMI's (2014) recommendations for minimizing these losses include greater coupling of projects with organizational strategy and a greater organizational agility that includes more emphasis on customers and processes. In this blog post, we will provide commentary on both the 2014 and 2016 reports and offer additional solutions from the perspective of our project management experience.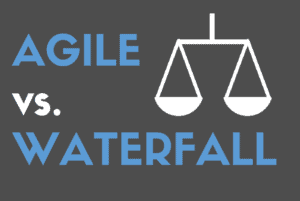 May 26, 2016
How do Agile methods differ from waterfall methods? In this blog post, we will answer that question and we will present the key differences between Agile and waterfall. As the traditional method used to deliver projects, waterfall tends to be the more common and generic way of managing projects. Agile is typically used with software projects, but can also apply to other projects. Depending on the type of project, Agile may or may not be a good fit for non-software projects. With other types of projects, you might even be able to integrate Agile and waterfall methodologies together to create a dynamic way of approaching a specific project.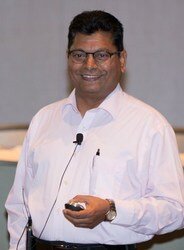 May 13, 2016
This is the second post in a Q&A series with RefineM's CEO and founder, NK Shrivastava. In this post, we've asked NK to share his experiences with Agile, and why he believes Agile is an important aspect of project management. If you're interested in reading the first interview in this series, take a look at Q&A with NK: Beginnings in Project Management. We hope that you will be able to learn more about NK and how his career has helped shape him into an excellent Agile Coach and the CEO of his own company.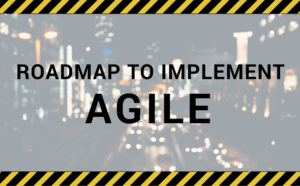 April 4, 2016
Are you ready to have a team that is actively involved, quick to make decisions and quick to embrace change? If so, you're ready to implement Agile. With Agile, you'll speed up delivery, have higher customer satisfaction, greater project success, and will be better equipped to reduce risk. Follow us on the road to implement Agile.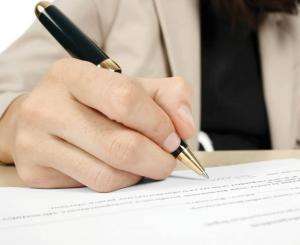 March 13, 2016
An agile project is likely to look drastically different as compared to a waterfall project. As a result, the contract for an agile project needs to be constructed with mutual understanding of these differences between customers and organizations practicing agile. Acknowledging the unique project environment in the agile contract will allow both sides to better support their agile projects. In this post, we describe key features agile contracts need to have and describe a few examples of contracts.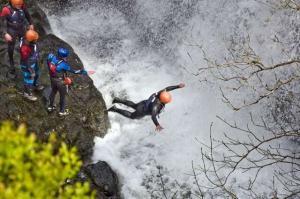 February 15, 2016
Many organizations start implementing agile on a small scale, with one team or department, and expand from there. When organizations starting agile have traditionally used traditional or waterfall approaches before, they face the challenge of integrating agile and waterfall and determining what projects work best for each approach. In this post, we will talk about the challenges of integrating agile and waterfall and explain a model for how the two can integrate, even on large and complex projects.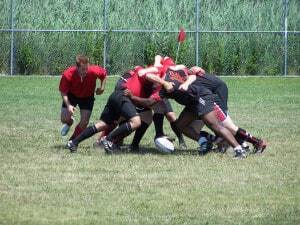 November 15, 2015
Imagine your agile team is lost in the woods and looking for the way out. It's important to know that one team member caught fish for everyone, while another pitched tents, and two others explored the surroundings. However, if the team still doesn't know the way out of the woods, then they are still lost. If this situation sounds like your daily Scrum, you may benefit from some methods to help focus this critical ceremony.
PMI, PMP, CAPM, PMI-ACP, PMI-RMP, and PMBOK are all registered marks of the Project Management Institute, Inc.