Which Is the Best Enterprise Project Management (EPM) Tool?
July 3, 2012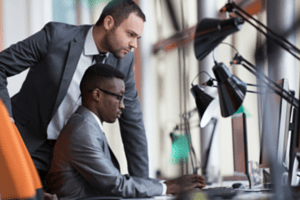 Is it Clarity, HP PPM, Planview, Oracle, or something else? How can you find your ideal EPM tool? Everyone is looking for a silver bullet. We wish we had a silver bullet, but the fact is that we don't. Selecting the right tool to help manage projects in an enterprise can be a daunting task.
If you are looking for more resources to help manage enterprise projects, or any projects, consider RefineM's toolkit, Essential Gear for Project Managers.
Why it is so hard to select a software platform or an EPM tool that is a good fit? First of all, it is much more than just a tool. It is the backbone of your project organization since it provides the foundation to run your projects. You can't keep switching tools every year. Secondly, there are hundreds of EPM tools in the marketplace and it is very difficult to determine where to start. Things are made more complicated as every vendor speaks very highly about his/her product. Therefore, a systematic approach is needed to select the right EPM tool for your organization.
Gartner does a good job of collecting data and feedback on several leading/emerging EPM tools and creates a report every year. This report provides a comprehensive comparison of such tools and this could be a good starting point. I recommend that you to go through this report to get a better understanding of the spectrum of tools that are available in the market place. RefineM has also developed a 10-step process for EPM tool selection. You can download this process and the Gartner report from our White Papers and Articles section.
We hope these two documents will provide the necessary help to complete your search for the right EPM tool for your organization. As usual, you are more than welcome to contact us using the form below if you have any questions. Also, if you would like more tools for improving your project management, consider our project management consultations and training.
Essential Gear for Project Managers is a toolkit with the eight essential project management processes you need to deliver projects on time, on budget, and exceeding expectations. Delivered to you via intuitive templates and a handbook describing best practices and pitfalls.
Error: Contact form not found.