Tag Archives:
Agile Practices for Waterfall Teams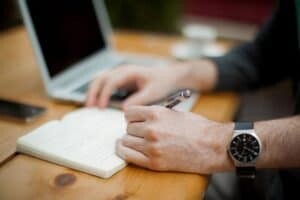 March 24, 2017
On a waterfall project, the bulk of the value is delivered at the end of the project. On an agile project, value is delivered incrementally through iterative cycles with the highest-value items prioritized, increasing customer satisfaction. Backlogs serve as the mechanism for clarifying priority on projects carried out by agile teams, allowing them to put the customer's highest priorities first. How can waterfall teams achieve a similar effect?
February 21, 2017
Many organizations with traditional, or waterfall, teams struggle to transform to Agile. The struggle could happen for many reasons:
December 20, 2016
First Steps Toward Agility:
Incorporating Agile Practices in a Waterfall Environment
Course Details:

When: Multiple Dates
Where: Multiple Cities / Over the Web
Format: 1 day in-person / Over the Web
Fee: Over the Web: $80 until 2 weeks before course start date, $100 afterwards
Fee: In person: $395 until 2 weeks before course start date, $500 afterwards

Fees for KCPMI, Atlanta, and SeminarsWorld vary. Visit pages for details.

Earn: 7 PDUs / SEUs / Contact Hours

Register:
Duration: 1 day
Description: Both traditional (Waterfall) methodology and Agile methodology have pros and cons and can be effective ways to structure a project. For teams that are not practicing Agile, there are still Agile practices that can benefit them. Daily standups, retrospectives, and many other key Agile practices and ceremonies can benefit even a Waterfall team.
For many, the most arduous part of transitioning to Agile in a waterfall environment happens at the beginning—in the uncertainty of how to put the initiative into motion. In this course, strategies and best practices to begin incorporating Agile practices are revealed. Real-world experiences working with existing project teams to begin incorporating Agile practices and ceremonies are shared. By initiating practices, teams start to understand Agile principles and mindset and become better prepared to take the next steps on their Agile journey. Specific Agile practices, and how to adapt each one to a traditional environment, are covered.
PMI, PMP, CAPM, PMI-ACP, PMI-RMP, and PMBOK are all registered marks of the Project Management Institute, Inc.