Disciplined Agile Scrum Master (DASM)
Description: Begin your agile journey learning multiple agile approaches; understand how to use the Disciplined Agile tool kit and find your way of working (WoW). Comprehensive training introduces leading agile and lean approaches like Scrum, Kanban, SAFe® and more that frees you from any single agile framework and opens your options
Is your team treading water using waterfall? Do you feel trapped in an agile framework? Would you like to find solutions to the problems you've been wrestling with? Are you looking for ways to enhance your team's agility?
Break free from your old ways by choosing a way of working that fits your team's context. Find strategies to improve your processes and strengthen your team with the Disciplined Agile tool kit.
Disciplined Agile Scrum Master is an instructor-led course that shows you how to use Disciplined Agile (DA) to improve your team's way of working. In just two days, you'll become familiar with foundational agile and lean practices that DA supports, practice using the tool kit to solve problems, and learn how to build high-performance teams.
Filled with activities, animations, supplemental reading, and more, this course will prepare you to take the Disciplined Agile Scrum Master (DASM) exam and, equally important, start using Disciplined Agile immediately.
Course Objectives:

After completing the course, attendees will be able to
Apply foundational agile and lean practices in your own team setting
Describe what business agility is and how it is core to value proposition of Disciplined Agile
Describe the significance of the Disciplined Agile Mindset
Who Should Attend: This course is designed for project practitioners who plan to get PMI's DA Scrum Master Certification. No agile experience is required – this is introductory training and certification built to educate on agile and lean fundamentals and the Disciplined Agile tool kit. Training participants are eligible to take the DASM certification test within 30 days from the course completion and their exam fee is covered by the course fee. With a test score of 70% (or more), the participant becomes a Certified DA Scrum Master.
PDUs: 14 (Business Acumen: 0, Power Skills: 0, Ways of Working: 14)
Course Delivery: Two consecutive Saturdays over the Web.
Course Material:

RefineM will prepare and provide the necessary training course material for all attendees. Training course material to be provided by RefineM includes the following:
Pre- and post-training packages to help you get maximum ROI from the class.
DASM course material provided by PMI.
90-day Subscription to RefineM's Agile Fundamentals Self-Paced Online Course to help you gain foundational Agile knowledge for the exam.
Unlimited Post-training support after the training to help students ace their exam.
Subscription to RefineM's PDU Bundle so students can earn Professional Development Units after attaining their certification.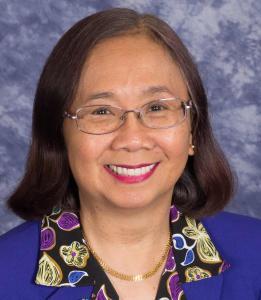 About The Instructor:
Victoria Kumar, PMP®, PMI-ACP®, DASSM, CDAI, CSM, CSPO, ICP-ACC, SA served as Director, Project Management Institute (PMI) Board of Directors (2014 – 2016).  She is past president of the PMI North Carolina Chapter, where she had served as Board Director for over a decade.
Ms. Kumar's professional career includes project management and PMO program management for organizations in both the private and public sectors. She has served the NC State Government for several years as PMO Program Manager, managing large-scale government IT programs and projects.  She developed the PMO for the NC Office of the State Controller and served as an approver for statewide IT projects and programs as part of the State's IT governance process.
She also served as Sr. Program Manager with AIG United Guaranty leading the EPMO in Enterprise Agile transformation and Principal Technical Program Manager at Red Hat, Inc., where she led the development of IT Portfolio Management and implementation of Red Hat IT's Project Portfolio Management solution.
She has travelled worldwide, presenting on leadership development and traditional/agile project management in seminars and conferences, including for PMI SeminarsWorld and PMI Chapters.  She published several conference papers as part of PMI global congress proceedings.
Ms. Kumar is a PMI Registered Education Provider and a Disciplined Agile (DA) Authorized Training Partner through Project Management Leaders Training delivering project management, leadership development and agile training workshops globally at deeply discounted PMI member rates.
Ms. Kumar holds master's degrees in pure mathematics and in computer science from University of Waterloo (Canada), where she has also earned PhD credits in management science. She has a master's certificate in IT Project Management from George Washington University. She is a graduate of the PMI Leadership Institute.
Ms. Kumar is a certified PMP®, PMI-ACP®, DASSM, CDAI, CSM, CSPO, ICAgile Certified Agile Coach (ICP-ACC) and a certified SAFe Agilist.  As PMI CDAI, she is PMI-certified to deliver PMI DA training workshops including DA Scrum Master and DA Senior Scrum Master.
Contact us about future dates or to arrange for this training to be delivered in your organization or city.