Design Thinking Q&A
Details:

When: September 8, 2021, 4:00-5:00 PM Eastern time
Where: Over the Web
Format: 1 hour, Instructor-led online
Free Q&A Session
Earn: 1 PDU

Register:
Description: Do you need a design approach that will help you and your organization release innovative products? Have you heard about design thinking but want to know more? If so, this Q&A session is for you.
What is design thinking, how can you leverage it to improve product quality and customer satisfaction, and what design thinking consists of are all topics that will be covered in this hour-long session hosted by Sergio Mondragon of Constru-Robot and NK Shrivastava of RefineM. Bring your questions about design thinking and any of its components, and come away with more knowledge of how to apply design thinking in your daily work. If you want to learn even more, sign up for our September 30 Design Thinking Fundamentals class.
Who Should Attend: This session is ideal for project leads, managers, product owners, or anyone who would like to know how to view problems from a different perspective.
Delivery: This session will be held Wednesday, September 8, 2021 from 4:00-5:00 PM Eastern time.
PDUs: 1 PDU (Strategic: 0, Leadership: 0, Technical: 1.)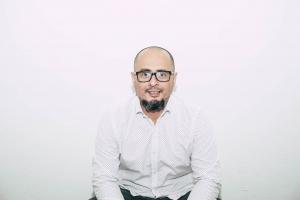 About The Host: Sergio Mondragon is an Innovation and Creativity consultant, with more than 20 years of experience. He has worked with multinational technology companies, leading teams with diverse focus and skills,
Sergio has also led Agile transformation strategies for many different companies in the retail, banking and IT fields, using combination Agile, Design Thinking and others, creating a toolkit full of resources. In 2018 Sergio founded Constru Robot, a company based in Costa Rica, that focuses on consulting and training.
Sergio holds a degree on Computer systems. He has a Certification in Design thinking among many others, and a title on Innovation from the Leipzig University.
Requirements: The attendees will need a PC or laptop computer connected to high speed Internet and a standard browser to attend the webinar.

Register: