Design Thinking Fundamentals
Description: This one-day training course provides an overview of the 5 phases of Design Thinking: Empathize, Define, Ideate, Prototype and Test. This course will start by providing theoretical concepts, along with background and success stories. Then the participants will dive into the Design Thinking phases. As this is a hands-on training, there will be a lot of time to practice on the different tools and techniques available for each of the phases. At the end of the course, the participants will have a solid prototype tested among the participants and will have access to a PDF with a lot of different techniques for each of the phases. All attendees will have an opportunity to complete an exam following the course to earn a Design Thinking certification through CertiProf.

Course Objectives:

After completing the course, attendees will be able to
Understand and describe the benefits of Design thinking and their phases.
Value the importance of knowing our users, their needs and feelings to create better solutions.
Describe and review different facilitation techniques when leading a design thinking session
Who Should Attend: Supervisors, product owners project managers or anyone who would like to know how to view problems from a different perspective.
PDUs: 7 (Business Acumen: 0, Power Skills: 0, Ways of Working: 7)
Course Delivery: This course will be delivered online over one full day and will run from 9:30 AM to 5:00 PM US Central time. There will be breaks for lunch and recess.
Course Material: Constru Robot, in partnership with RefineM will prepare and provide the necessary training course material for all attendees.
About Certification: All of our Design Thinking training sessions will include the following certification materials at no extra cost:
8 hours of training over the full-day class period to prepare you for the exam.
Virtual and face-to-face facilitation techniques.
Get to know multiple tools for each of the phases.
Exam prep for a certification in design thinking and access to CertiProf material. Attendees can retake the exam up to 2 times if they do not pass initially.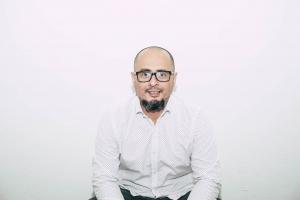 About The Instructor: Sergio Mondragon is an Innovation and Creativity consultant, with more than 20 years of experience. He has worked with multinational technology companies, leading teams with diverse focus and skills,
Sergio has also led Agile transformation strategies for many different companies in the retail, banking and IT fields, using combination Agile, Design Thinking and others, creating a toolkit full of resources. In 2018 Sergio founded Constru Robot, a company based in Costa Rica, that focuses on consulting and training.
Sergio holds a degree on Computer systems. He has a Certification in Design thinking among many others, and a title on Innovation from the Leipzig University.
Contact us about future dates or to arrange for this training to be delivered in your organization or city.