5 Signs That Your Staffing Is Stretched To the Limits
November 6, 2015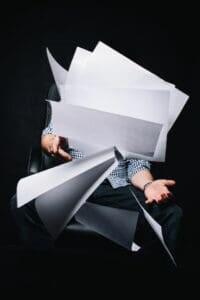 Your people are the core of your business. If they are stretched to their limits, your organization may face multiple issues, including lower morale, project delays, cost overruns, and high turnover. Recognizing the following five signs of staff overload can help you ease the burden on your staff. You could also try mentoring software to help you with your HR responsibilities. Easing their burden not only empowers them to deliver projects successfully but also to use their creativity to develop better solutions that meet or exceed stakeholders' expectations.

5 Signs of Staff Overload:
Staff show signs of stress. Visible signs may include physical fatigue or crankiness in face-to-face and email interactions. Many others may not show those physical signs.

How to overcome: Look for ways to take something off the employee's plate or eliminate stressors in the work environment. Give them time to pause, introduce a fun activity, or create a relaxing environment people can go to.

Staff show signs of disengagement. Staff members may "mentally check out" if faced with difficult or redundant tasks.

How to overcome: Sit down with disengaged staff members to help them identify career goals and align those goals with the company. If staff members need skills or resources to do their job, make sure they have what they need.

High staff turnover rate. If staff are leaving at an unusually high rate, the effects will be felt organization-wide.

How to overcome: By addressing the first two points, you can reduce aspects of turnover within your organization's control. Working with human resources with the use of software like these HR solutions to improve organizational culture can also help, as well as recruiting temporary staff to provide immediate relief while planning permanent solutions. One of the best ways to reduce staff turnover is by investing in your staff to show them that you value them and their future in the company, with things like training from Impel Dynamic. This will directly benefit your business too as they will be able to bring new skills to the table.

Frequent project delays and overruns. When staff members have more to do than their capacity allows, consistent delays and cost overruns can result.

How to overcome: Improve planning and risk management processes. Root cause analysis can identify specific causes and prevent future delays. Find tasks that can be automated to reduce time and energy. Finally, capture lessons learned throughout the project so staff members can act on them immediately.

Poor quality of work. When staff members are rushed, quality often suffers. Constant task switching saps staff productivity and creates more opportunities for mistakes.

How to overcome: Give staff adequate time and resources to complete their work. Encourage single-tasking so your staff can concentrate on completing their highest-priority activities while meeting or exceeding quality standards. Provide clear documentation for processes so everyone understands them. Finally, automate repetitive tasks as much as possible.