Tag Archives:
Product Backlog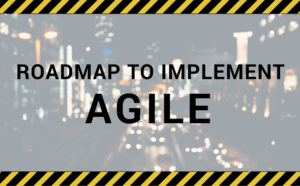 April 4, 2016
Are you ready to have a team that is actively involved, quick to make decisions and quick to embrace change? If so, you're ready to implement Agile. With Agile, you'll speed up delivery, have higher customer satisfaction, greater project success, and will be better equipped to reduce risk. Follow us on the road to implement Agile.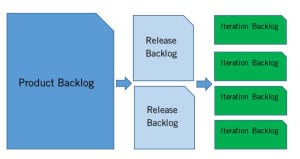 January 5, 2015
The product roadmap is a high-level vision for where you want your product to go. The product backlog follows up on the roadmap by serving as a list of features and requirements that help shape the product goal. Mike Griffiths (2012) defines the product backlog as "the ordered list of everything that might be needed for the product" (PMI-ACP Exam Prep, p. 38) and lists several categories of items typically found in a product backlog, including features to be built, functions, requirements, quality attributes, enhancements, and fixes. Building and maintaining the product backlog is key to realizing the high-level project goal, and takes the combined effort of the product owner, development team, and ScrumMaster. In this blog post, we will look further at how the product backlog fits into an agile project and how to successfully create and maintain it.
PMI, PMP, CAPM, PMI-ACP, PMI-RMP, and PMBOK are all registered marks of the Project Management Institute, Inc.