Steps of Agile Transformation Services
August 10, 2017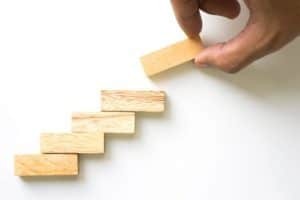 Agile Transformation is a comprehensive process. Some organizations are content to attempt to learn some Agile information from books and implement it that way. To get the full benefits of Agile, you need a professional Agile Transformation service to get you where you need to be. But what do Agile Transformation services entail? What are the steps needed to get an organization fully on board? Let's discuss the steps we take at RefineM to get your organization fully integrated with Agile.
How Agile Transformation Services Work
Establish an Agile Champion
The leaders of the organization need to be on board with the change for the effects to truly take hold. Establishing an executive level leader as an Agile champion will help to encourage the rest of the organization to follow suit. The higher up the Agile champion is, the better. The champion will lead the charge of selling the rest of the organization on Agile.
Start Planning
Once you've established who will be leading the charge on the transformation, you can start planning the implementation. Agile isn't something that you can simply enact throughout the organization immediately. It takes planning and gradual integration. Taking your time to make sure everything is done correctly ensures that you make the most of Agile once your organization is fully integrated. It also ensures everyone in the organization is completely familiar with how it works.
Identify a Pilot Team
Choosing a team to serve as a pilot for the Agile Transformation is the best way to start actually using Agile in your organization. Coaching them through the process will ensure that they fully understand the principles of Agile and follow them on their project.
Make the Project Results Visible
As your pilot team completes their project using the Agile guidelines, you should make sure the rest of the organization can see the positive results. This is the best way to prove the advantages and benefits of Agile Transformation to the rest of the organization. Visible, clear results will show them that Agile really affects projects in a positive way.
Hire an Agile Coach
The term Agile Transformation is quite literal. It requires a cultural shift in your organization and the way projects are done. Taking half measures won't give you the full benefits of Agile methodology. Hiring an Agile coach makes sure this issue doesn't crop up. They can minimize the pain of Agile Transformation and help to make sure the cultural shift goes as smoothly as possible.
Contact RefineM about Agile Transformation Today
RefineM offers comprehensive Agile Transformation services to help you get the full benefits of Agile. The benefits of Agile are numerous and include higher productivity, reduced risk, improved customer satisfaction, and more. Contact RefineM today for more information and to speak to a representative.