RefineM LLC Approved as Registered Education Provider by Project Management Institute
April 7, 2014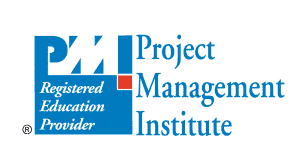 With prestigious designation, PMI affirms that RefineM's project management education has been reviewed to meet high quality standards.
Springfield, MO,– April 1, 2014 – RefineM LLC today announces that Project Management Institute (PMI)®, the world's largest project management member association, has named it as a Registered Education Provider (R.E.P.) effective February 1, 2014. R.E.P.s are organizations that have been approved by PMI to help project managers achieve and maintain the Project Management Professional (PMP)®, Program Management Professional (PgMP)® and other PMI professional credentials. These organizations have met PMI's rigorous quality criteria for course content, instructor qualification, and instructional design.Project managers are increasingly turning to R.E.P.s for certification training and maintenance, especially since median salaries for the profession now exceed $100,000 (USD). RefineM's project management training courses add value by helping project managers prepare to obtain PMI® certification, learn key skills such as risk management and Agile methodologies, and develop their knowledge of project management processes.
"I am proud to offer high-quality training as a Registered Education Provider," NK Shrivastava, CEO of RefineM, says. "Earning this distinction will help us increase the profile of our training and offer our attendees greater value."
RefineM LLC joins more than 1,500 R.E.P.s in more than 80 countries. These organizations include commercial training providers, academic institutions, and corporate training departments within corporations and government agencies.
About RefineM LLC
RefineM LLC, based in Springfield, Missouri, offers project management and process improvement training and consulting to help individuals and organizations deliver on their strategies and utilize project management as a competitive advantage. RefineM helps customers hone their project management capability by carefully listening to needs, helping to implement highly optimized project processes, deploying simple but effective tools and techniques, and training and mentoring project managers and project teams. RefineM's public and corporate training encompasses several areas, including:
Project Management Certifications,
Project Management,
Project Management Tools,
Agile,
Process Improvement, and
Strategy and Leadership.
Visit us at www.refinem.com and on Twitter@justrightpm.
About Project Management Institute (PMI)
Project Management Institute is the world's leading not-for-profit professional membership association for the project, program and portfolio management profession. Founded in 1969, PMI delivers value for more than 2.9 million professionals working in nearly every country in the world through global advocacy, collaboration, education and research. PMI advances careers, improves organizational success and further matures the profession of project management through its globally recognized standards, certifications, resources, tools academic research, publications, professional development courses, and networking opportunities. As part of the PMI family, Human Systems International (HSI)® provides organizational assessment and benchmarking services to leading businesses and government, while ProjectManagement.com® and ProjectsAtWork.com® create online global communities that deliver more resources, better tools, larger networks and broader perspectives.
Visit us at www.PMI.org, www.facebook.com/PMInstitute, and on Twitter@PMInstitute.
PMI, PMP, PgMP, HSI, ProjectManagement.com and ProjectsAtWork.com are all registered marks of the Project Management Institute, Inc.
CONTACT: Mary Cooksey
(417) 414-9886
marketing@refinem.com
# # #