Project Management: Tips for Making a Project Timeline
September 28, 2017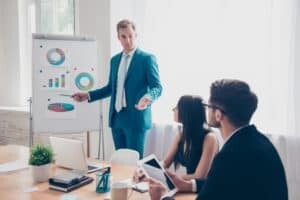 Project timelines are important to project management because they allow team members the opportunity to organize and visualize the scope of a given project. They allow for the team as a whole to set goals which will be completed at the end of each phase of a project, and they also set in place important time for retrospectives and project reflections.
Tips for Making a Project Timeline from a Project Management Perspective
RefineM's project management services stress the value of building timelines as part of a holistic approach that recognizes each project as its own unique entity. Because no single practice works across the board for a project or for a whole organization, it is important to recognize the value of timelines, but also that timelines may need revision over the course of a project or from project to project.
Read on as RefineM offers some project management tips on constructing a project timeline.
Work Breakdown Structure (WBS)
The WBS functions like an outline for the project. In order to produce a WBS, key project activities must be identified. This means not only looking at the primary, large-scale goals of a given project but also looking at what minor specifics are required to make the project come together. In this way, many WBS resemble a kind of hierarchical structure of tasks.
Identifying key required steps allows for clear task assignment to either team members or departments, and it allows an organization to examine how it may budget for each task.
In all, the WBS should be understandable to all team members, and it should clearly define all requisite levels of work necessary to project success.
Estimate Time, Draw Connections
The next important project management step for creating a project timeline is to estimate the amount of time each task should take. This estimation can prove to be somewhat difficult for teams new to a certain style of project management. While, ideally, projects should be scheduled with an eye for optimal productivity and reducing delay or roadblocks, it is also important to realize that all projects will present some degree of variation, and certain task time estimations may have to be revised. These are the kinds of things that should be discussed in a retrospective or other kind of project reflection.
At this stage, it is also important to recognize the relationships between tasks and the departments or team members who will be handling them. Certain task items may rely on the completion of others in a timely manner. Acknowledging these relationships up front allows for those team members or departments to plan accordingly, reducing the chance for delay.
Identify the Critical Path
The critical path refers to the optimal project route, one which takes the shortest amount of time to complete the project with all key activities and milestones achieved.
Identifying a critical path for a project not only gives the team a goal to strive for, but it also provides a useful reference in the event that the project stalls or runs into issues. This ideal path to project success will give team members a better way to identify errors in a retrospective so they may improve upon their process for other projects to come.
Get Project Management Assistance with RefineM
RefineM's project management consulting services will stop all of the "hit or miss" projects. Mistakes and project failures are valuable tools for improving success rates, and they should be capitalized upon accordingly. When you're ready to optimize your team and start seeing consistent, positive results, contact RefineM using the form below.