Project Management: Is Stakeholder Engagement Important?
September 12, 2017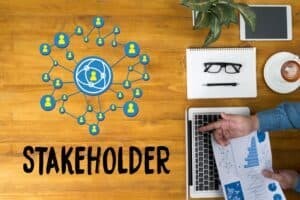 In order to successfully manage a project, there are many factors to consider and processes to follow. Unfortunately, project failure is very common and can result from a number of different factors. However, one of the biggest contributors to project failure is neglecting to engage with important stakeholders throughout every stage of the project.
The Importance of Stakeholder Engagement in Project Management
What Are Key Stakeholders?
A stakeholder is any organization, group, or individual who is affected by or can influence a project. Key stakeholders include members of the project's team, the project management team, customers, and project sponsors. Key stakeholders are those who are invested in the project and can affect the overall outcome of the project.
How Do Key Stakeholders Affect the Success of a Project?
There are several ways that stakeholders affect the success of a project. Stakeholders are anyone involved with the project's development, so without effective stakeholder engagement, the project is set for failure. Stakeholders help to meet all expectations of the project and can help provide the resources necessary to complete the project efficiently and successfully.
How to Improve Stakeholder Engagement?
One of the first steps in improving stakeholder engagement is making sure to identify who exactly the key stakeholders are. The next critical step is maintaining the balance between stakeholder interests and project requirements. This can be done through effective communication. It is important to understand stakeholder expectations and address all concerns throughout every stage of the project. Additionally, be sure that all key stakeholders are involved in regular project updates and meetings.
Benefits of Stakeholder Engagement
There are several benefits to stakeholder engagement. These benefits include:
Higher quality decision making
Identifying and addressing project concerns
Insight into various economic, social and environmental issues
Access to resources needed to complete a project efficiently
Improved risk management practices
If you would like more information about the benefits of stakeholder engagement, contact an experienced project management consulting firm such as RefineM.
Contact RefineM to Learn More About Best Project Management Practices
At RefineM, we have a team of project management consultants that work with you to implement a project management plan that best fits the unique needs of your organization. We offer decades of experience in project management and are dedicated to your project's success. Orr project management services include consulting, training, agile transformation and training, project recovery, and outsourced software projects. Contact us today or fill out the form below to learn more about project management and our services.